Former Polish Prime Minister Donald Tusk, who is the head of the European Council, seized the initiative from Warsaw and strongly criticized the current Polish authorities. Recall that from the side of Warsaw, Tusk is constantly under attack for allegedly "having connections with Russia" and "together with Moscow prevented the investigation of the crash of the Polish side No. XXUMX near Smolensk".
Now Tusk himself decided to press charges against the official Warsaw. According to the head of the European Council, today's claims by the Polish authorities towards Ukraine, blocking the transportation of Ukrainian goods through Poland, says that Warsaw "is acting according to the Kremlin's plan."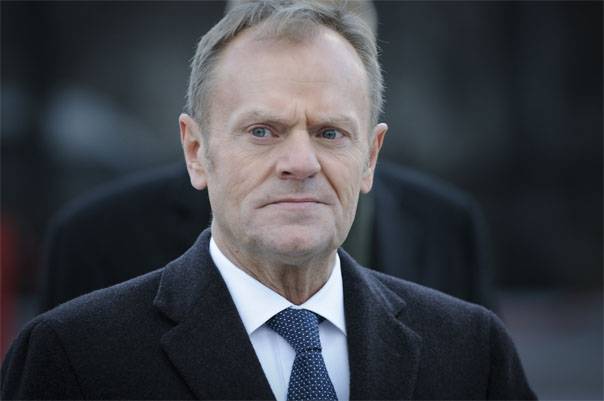 Tusk tweets:
Attention! The dispute with Ukraine, isolation in the European Union, a departure from the rule of law and the independence of the courts, pressure on the non-state sector and the media - is the strategy of the Law and Justice Party or the Kremlin's plan? Is very similar.
"Law and Justice" is the leading political party in Poland today, headed by Jaroslav Kaczynski.
Recall that the conflict between Poland and Ukraine flared up in connection with issues
stories
. In Poland, Ukraine is blamed for the heroization of Bandera. Ukraine says that it is its "internal affair".