In Germany, negotiations on the creation of a so-called "big" coalition led by Angela Merkel failed completely. In German political circles, the potential coalition was called "Jamaica", but as it turned out, "Jamaica" ordered to live long before it was born.
The Social Democrats (SPD) refused to join the coalition structure with the CDU / CSU Angela Merkel. Earlier, representatives of the liberal Free Democratic Party came out of the coalition negotiations. Thus, Angela Merkel was able to form a bloc only with the German "Greens", which leads to the result only in 44% of mandates in the Bundestag (German parliament).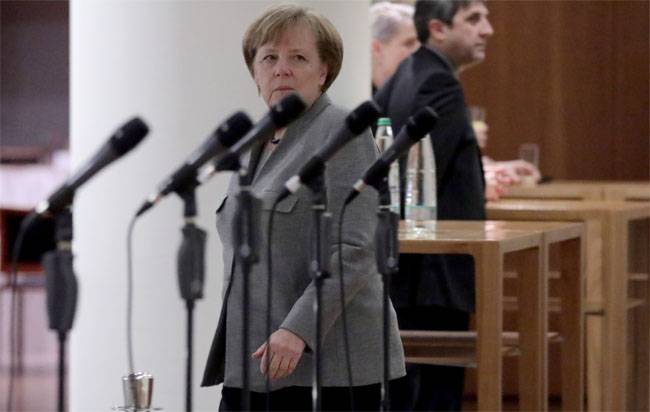 On Twitter io. The head of the SPD, Ralph Stegner, made the following entry:
The results of the parliamentary elections did not affect the fact that the tactics of preserving the "big" coalition is not correct. It remains wrong for our party today.
Thus, for the first time in recent years, Merkel cannot create a majority coalition in parliament, and this automatically leads to the fact that the question of approving her activities as Chancellor of Germany is hanging in the air. Any question in parliament will now need to be discussed more substantively with the opposition factions, which Merkel and the CSU / CDU are not used to.