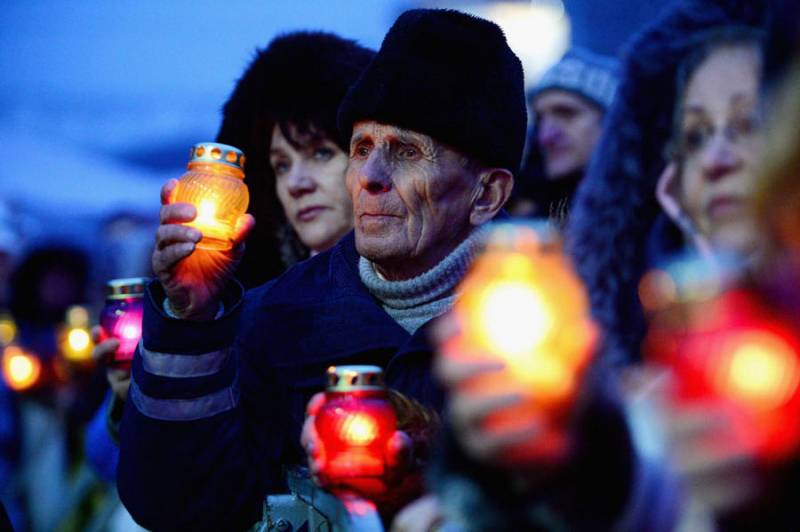 Kiev 2017 is very unlike Kiev 2014. Let the people in it remain the same, but they are already completely different people. Yes, this is not shown on TV yet, but sometimes in conversations of "patriots" the truth comes out. Reading their current correspondence, we understand how much everything has changed in just three years.
"I do not need to protect." That is exactly what the driver of a fixed-route taxi in Kiev told the "hero" of the ATO. This episode occurred in one of Kiev minibuses 11 November 2017 of the year. A man entered the salon and presented a crust of a III group war invalid. Since this all started.
Driver
I refuse
provide preferential place in the route and demanded payment. Here you need to make a small digression. Formally, the driver was wrong. By law, any war invalid is entitled to free travel. But as they say, she found a scythe on a stone. Actually the details of this
stories
absolutely uninteresting. It is interesting here another. The scene was witnessed by a former Ukrainian TV anchorman, and now a reporter for the Ukraina TV channel, Vladimir Timofeychuk.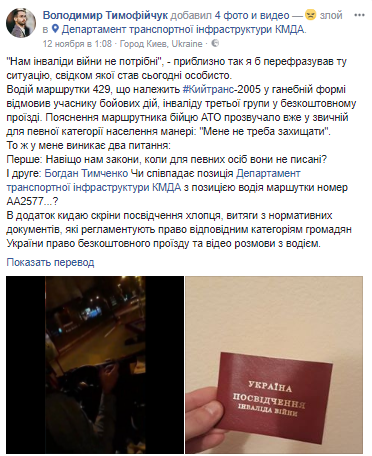 It was his Facebook post that raised the wave of information. But I consider the most interesting thing in it is not the message itself, which has already become common in Ukraine, but the comment that the author of the page gave in response to the comment of one odious ex-journalist of Ukraine Konstantin Lokhvitsky.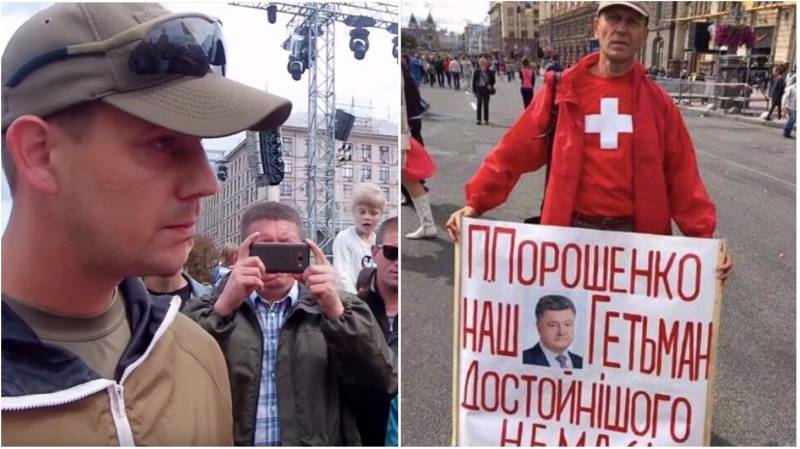 The same one who, working without a year on the Zik TV channel, during the "Procession of the Unbeaten" in the summer of the current year broke loose and began to press the alleged provocateur who carried a poster in support of Petro Poroshenko.
Lokhvitsky writes: "Vova is well done. I usually go to the final and beat the "face". And after that I call the owner of a minibus. Happened, and he got it. But there is something else worse. People..."
Timofeychuk, he answers: "Everyone was silent, like mice. I would not be surprised if I also took the side of the minibus. This is what we usually do. "
Already I will not find fault with the "patriots" on the language issue, we are not in the Kiev supermarket. Here it's important not what language they speak, but what they said. And to lie to them, as we understand, in this case there is no point. It can be seen that the situation for them is like a knife in the heart.
The problem is really not in the so-called caste of drivers, which veterans have been fighting for over two years now. They are just the "patriots" have learned to intimidate. The point is people in Ukraine. The population is no longer just indifferently looking at the disassemblies of "veterans" and route makers, but, according to Vladimir Timofeychuk, more and more often takes the side of the latter. Because these so-called "heroes of the ATO" have already got everyone.
What did they bring in Ukraine? Fear, lawlessness, hopelessness.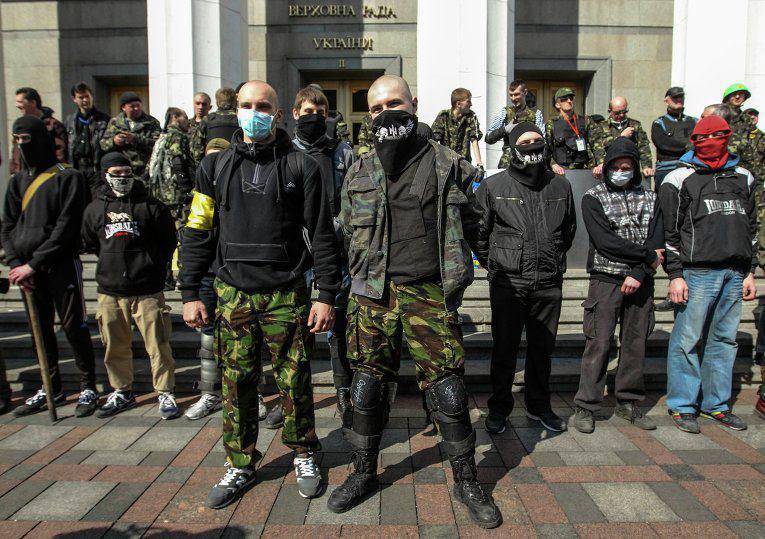 These same veterans today are engaged in racketeering, undermine themselves and other grenades, arrange bloody squabbles on the streets, and most importantly, they have no justice. It was they who became the untouchables caste, and it was this untouchability that most of all turns ordinary Ukrainians against them.
The fact that this is exactly what will happen is what we talked about back in 2014. And soon there will be more. After 5-10 years, and maybe even before, you will not only burn your crusts, but also pray to God that no one will ever remember that you once served in the ATO. Because it will be beaten for it, and it is very painful.
"Heroes", I am even ready to believe that many of you are sincere people in your own way, not such "patriots" as members of the organized criminal group "Aydar", "Tornado" or "Donbass" and their ilk. But, hiding behind you, Ukraine has been the fourth year of the genocide of its own people. And I personally deeply care whether you know it or not. I really hope you do not know. Because if you know, then you are the real cowards and scoundrels.
It is cowards who are not able to admit their mistakes. It is the cowards who are not ready to correct them. And only cowards can show their strength and fearlessness to defenseless people.
And only scoundrels can continue to impose on the people of Ukraine all the abominations that have occurred on its territory in the past four years.
Yes, they are still afraid of you, but they hate you, and there's nothing you can do about it.