The deputy of the Legislative Assembly of the Leningrad Region, Vladimir Petrov, addressed the Ministry of Education and Science with a proposal to ban dubbed foreign films for broadcast on Russian television, the channel reports
RT
.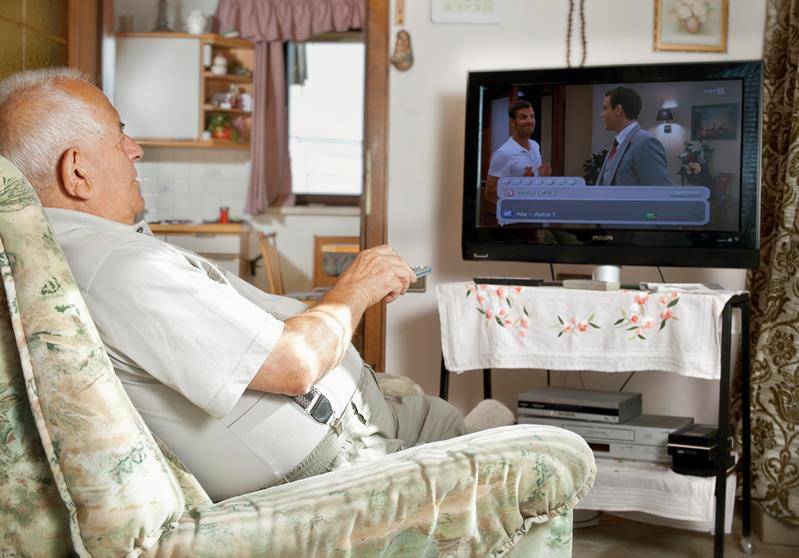 Programs, films and serials should be broadcast only with the original sound, but with subtitles in Russian. According to the author of the proposal, it will encourage citizens to learn foreign languages.
In some countries, particularly in the Scandinavian countries, there is a successful practice of popularizing and stimulating the population to learn languages: foreign-made television films and serials, including children's, as a rule, English-language, are broadcast on the general air without any duplicate translation, but with subtitles in their native language,
Petrov explained.
He is confident that "this way pushes viewers to independently learn the language even in a passive, background mode." This practice is widely used on television in Denmark, Sweden and Norway, Finland and Portugal.
The deputy was supported by Dina Nikulicheva, a researcher at the Institute of Linguistics of the Russian Academy of Sciences, a specialist in polyglossia (simultaneous proficiency in several languages).
One of the secrets why people in some European countries speak so well at least two foreign languages ​​is that they only translate foreign films for very young viewers. For adults and children of primary school age, everything is shown with subtitles. This motivates the child to read faster in their native language and to perceive a foreign language by ear. Children love to watch the same cartoon many times, and this is a good exercise to enhance listening skills,
she said.
According to her, "usually it does not take much time for people to get used to reading text from the screen".
In addition, it will significantly reduce the cost of preparing a film or television program for broadcast: "producing subtitles is much cheaper than selecting and working with a whole group of actors and subsequent processing in a tone studio"
Executive Director of the International Academy of Television and Radio Sergey Erofeev noted in turn.
However, dubbing actor Vsevolod Kuznetsov expressed the opinion that the official ban on the translation of films would only aggravate the situation with poor-quality content - people who are not used to subtitles will watch movies with a handicraft translation on the Internet.
This is an offer of enemies of the Russian language, just an enemy action. Any dubbing actor gets into the role as much as possible, tries to convey the meaning, the atmosphere. Professional translation is done. Of course, there are flaws, but if you prohibit duplicate, this will lead to the fact that people will stop watching movies on TV and switch, for example, to the Internet, where these films will be translated do not understand anyone. What for? It is better to promote films where the translation is made in competent Russian,
stated Kuznetsov.
He added that in many large cities there are cinemas, where films are shown exclusively with subtitles, while "they are not popular with Russian viewers".
Most of all, the elderly will suffer from possible innovations, who will not be able to adapt to the subtitles, the actor is sure.
His opinion is shared by the chairman of the central council of the Russian Pensioner Party for Justice, Vladimir Burakov.
Grandmothers and grandfathers with poor eyesight are unlikely to be able to read these titles, it is much more comfortable for them to perceive the text by ear. Even if the subtitles are large, they flicker very quickly, and older people read slowly and half the film just will not understand. They will only watch foreign cinema as funny pictures,
he stated.