The command of the Argentine Navy issued a statement about the received signals supposedly from the board of the San-Juan submarine that had previously ceased to communicate. It was stated that seven signals had been received from the submarine, while adding that it was still not possible to establish direct contact with the crew.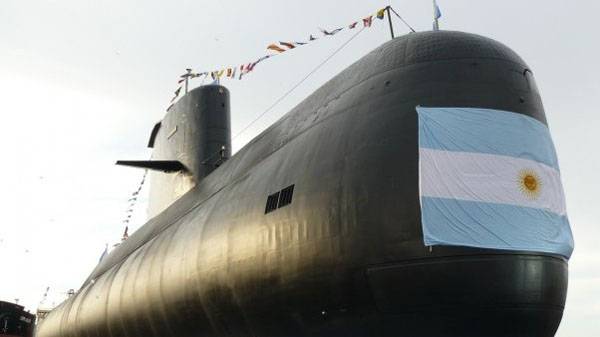 The press release material states that signals of up to 36 seconds duration were received on the eve from 10: 52 to 15: 42 local time by several naval bases.
From the material:
This suggests that the crew may be trying to make contact, so we work to find the source of the signals.
The command of the Argentine Navy announced that they had increased the search and rescue group. Earlier it was reported that planes and ships of not only Argentina, but also Chile, Uruguay, Brazil, the United States, and Britain are taking part in the operation.
At the time of the last data exchange via communication channels, the San Juan submarine, which made the transition from the city of Ushuaia to the Mar del Plata naval base, was located approximately 400 km from the coast. According to some information, the nearest land to the place is the Malvinas Archipelago (Falkland).