The US ambassador at NATO headquarters commented on the acquisition by Turkey of Russian C-400 anti-aircraft missile systems. The main question that interests the members of NATO today is: will Washington introduce anti-Turkish sanctions for the purchase of Russian arms by Turkey?
On the question of journalists regarding the imposition of sanctions against Ankara, Kay Bailey Hutchison (US representative to NATO) did not directly respond. Informational portal
DefenseNews
cites a statement by Hutchison, which contains the words that "Turkey is aware of all the consequences of such a step."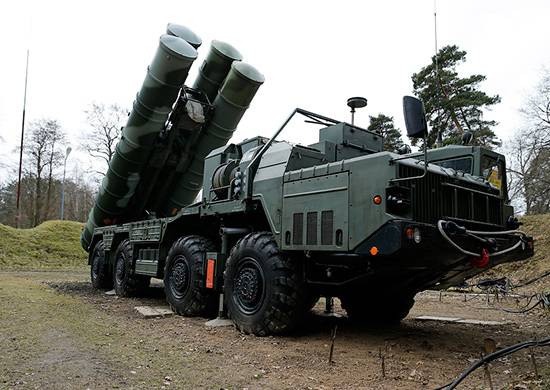 Once again, the American representative noted that Russian weapons could not be integrated into a single NATO air defense system. US military experts say that the very attempt to integrate the C-400 into the NATO air defense system "may allow Russia to find out details of the organization of the alliance's air defense system."
Hutchison:
Of course, this is a big problem (in that Turkey buys SAMs from Russia). But we need to take into account the position of Turkey, as it is a valuable NATO partner. For example, it provides support for operations in Afghanistan. Any NATO request Ankara does not leave unanswered.
Recall that on the eve of Erdogan accused Washington of providing financial support to ISIS terrorists (* banned in the Russian Federation) in Syria.