Fighting submarine "San Juan" Argentine Navy disappeared off the coast of the South American country. Onboard are the crew member 44. This is stated in the message of the Navy in
Twitter
.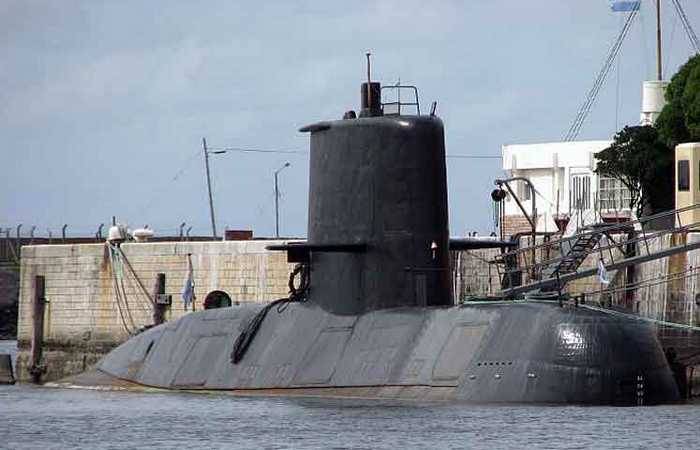 The submarine stopped communicating on the way from the port of Ushuaia to the city of Mar del Plata (the base of the Argentine Navy submarines). Planes and ships were sent to her search. They are in the area where it was recorded last time.
The missing submarine was built in Germany, she entered the Argentine Navy in the 1985 year. The length of the submarine reaches 66 meters, it reaches speeds up to 25 nodes.
Armament: six bow 533-mm (21 -inch) vehicles for 22 wire-guided torpedoes SST-4 or Mk 37; or 34 mines.
Electronic armament: navigation radar "Calypso IV", fire control system "Sinbadz", REER equipment "C Sentry III", active-passive GAS detection and control of fire CSU 3 / 4, passive GAS determining the range DUUX 5.