There are reports from Syria stating that Iraqi government forces drove ISIS terrorists (* banned in the Russian Federation) from the last stronghold on the border with Syria in the province of Anbar. We are talking about the complete liberation of the settlement of Al-Rawah by Iraqi troops during a fairly short-term operation. The weakened terrorists could no longer provide any significant resistance to the advancing Iraqi units.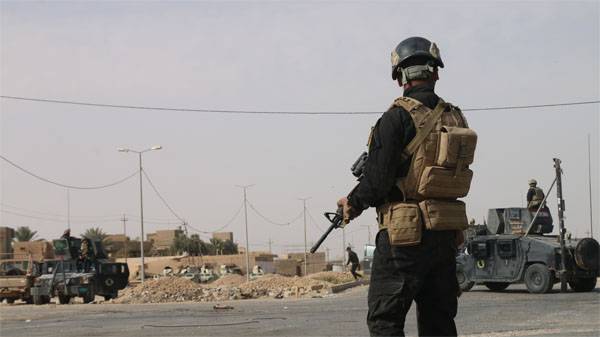 A few days earlier, Iraqi troops and the Shiite militia "Hashd al-Shaabi" defeated the IS (*) in the area of ​​the strategically important city of Al-Ruman in the said province. Thus, the Iraqi troops took control of the border in almost the entire Syrian direction. It is alleged that ISIS militants (*) will no longer be able to infiltrate into Iraq from Syrian territory under the onslaught of the CAA in the area of ​​the Euphrates.
Al-Rawah was the last stronghold of ISIS (*) near the border with Syria. Terrorists constantly carried out attacks on the Iraqi military in this area, their route in the direction of Baghdad and back passed through the neighborhood of the city. Now the western part of the province of Anbar, as stated by official Baghdad, is completely cleared of igilovtsev.
Against this background, it became known that Turkish troops intend to conduct a military operation in the north of Iraq against the Kurdistan Workers' Party, which Ankara considers a terrorist organization. According to the Turkish Interior Minister, "Turkey needs security on its southern borders, and therefore Turkey's troops are ready to destroy all PKK training camps at a depth of 25 km in Iraqi territory." Baghdad's official comments on this issue have not yet been published.