The process of breeding forces and assets in the Donbass has stalled, a special monitoring mission (SMM) of the OSCE fixes violations, Alexander Hug, first deputy head of the OSCE SMM in Ukraine, said at a briefing on Friday.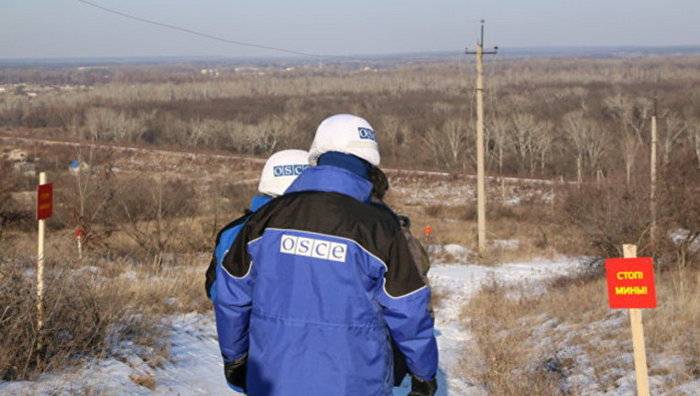 The process of breeding of forces and means, which is one of the key elements for ending the spiral of violence, according to our observations last week, is far from complete implementation. In fact, the breeding process has long been stalled.
Said Hug.
According to his information, there is no progress on the site in the Stanitsa Luganskaya, and violations are periodically fixed on the other two agreed sites for building fires.
In just a week, the OSCE recorded more than 6 thousands of cases of ceasefire violations in the Donbas, Alexander Hug added.
According to him, about 40% of shelling were recorded in the Avdeevka area (under the control of the security forces), Yasinovataya and Donetsk airport (controlled by the militia).