The "accusatory" revelations of the Ukrainian deputies and the counting of "knives in the back" are another attempt by Kiev to draw attention to itself, reports
RIA News
Statement by the Press Secretary of the Ministry of Foreign Affairs of Belarus Dmitry Mironchik.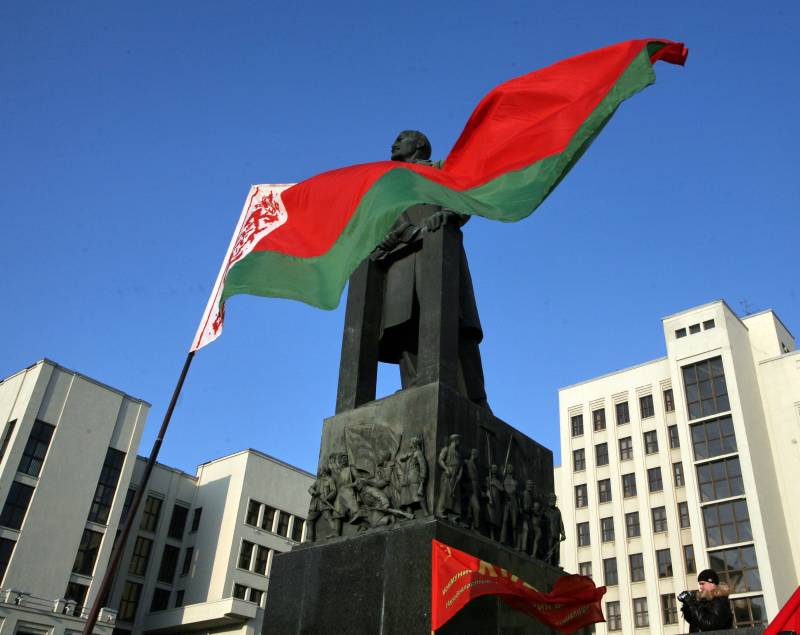 Earlier, the deputy speaker of the Verkhovna Rada (the Petro Poroshenko Bloc faction), Irina Gerashchenko, stated that Minsk had stabbed Kiev in the back, voting against the resolution on human rights in Crimea proposed by Ukraine.
As for not quite adequate statements to Belarus. It is good that their authors, mostly, are political marginals or persons who are not endowed with real power,
said Mironchik.
However, these "statements go beyond the limits of political PR when they are followed by calls for sabotage in Belarus," the diplomat added. This proposal was made by the deputy of the Kiev City Council Igor Miroshnichenko. According to him, sabotage in the neighboring republic will help wrest it "out of the sphere of influence of Russia".
Here you need the attention of either doctors or law enforcement. And the best - and those and others
the press secretary of the Belarusian Foreign Ministry concluded.
Ukrainian draft resolution on Crimea, which "condemns abuses of human rights and discriminatory measures against residents of the temporarily occupied Crimea" and calls on Moscow to provide education in the Ukrainian and Crimean Tatar languages, as well as to allow the activities of the Mejlis of the Crimean Tatar people (organization banned in the Russian Federation) , was adopted by the Third UN Committee on Social, Humanitarian and Cultural Issues.
The resolution was supported by 71 country, voted against 25 countries, incl. Russia, Belarus, India and China, still 77 states abstained.