A spokeswoman for the White House, Sarah Sanders, speaking at a briefing in Washington, said about the position of US President Donald Trump on interaction with Russia and President Vladimir Putin. According to Sanders, Trump has consistently advocated the establishment of relations with Russia.
From the statement of the press secretary of the administration of the American president
He (Donald Trump) believes that there is no point in getting involved in endless disputes with Vladimir Putin. He believes that there are all opportunities for joint work with Russia on a number of issues. These are Syria, North Korea, other global challenges for the world order. The president will continue his work to help the United States build partnerships with Russia.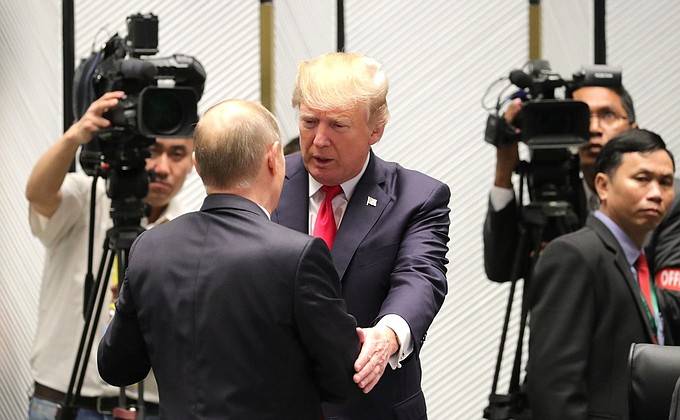 In fact, once again, the thesis was voiced that Trump himself wants to build relations with Russia, but he is "not allowed to do this inside the US." If earlier such statements were made most often in Russia, now they have actually switched to similar rhetoric in America. Moreover, it was not the ordinary political scientist who spoke on this subject at a political talk show, but the speaker of the White House. It seems that this rhetoric is becoming the most convenient for the United States itself.