Sky News journalists said that Russia had attempted to influence the results of the UK's exit from the EU, although, according to their calculations, only 22 were related to 400 from millions of messages made from "Russian accounts". The material presented by the journalist of the TV channel Tom Cheshire leads
InoTV
.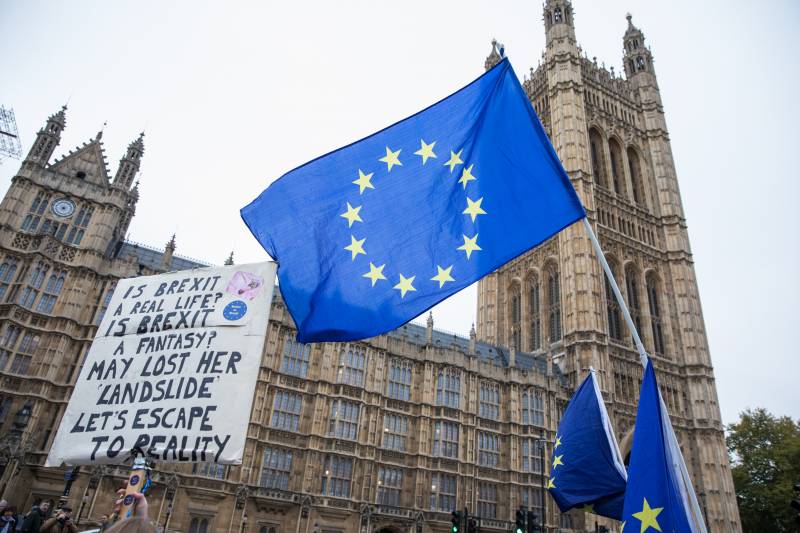 Tom Cheshire
: "This is how data on Russian intervention in the British elections is processed."
The first post on Twitter
: "The EU imports millions of savages to replace the Europeans. Do not allow this in the UK! # Vote for the exit!
The second message on Twitter
: "All Muslims in the UK pray to # stay (in the EU). "The exit will be a disaster for them."
Tom Cheshire
: "These messages were sent from fake Russian Internet accounts; their goal was to influence the outcome of the EU referendum. This was first discovered by Sky News. All these messages sent 20 users who seemed to be ordinary people.
However, in reality, these accounts were created by the Russian propaganda unit in St. Petersburg. So what have they achieved? To get an answer to this question, we have joined forces with this researcher. "
Yin Yin Lu, a researcher from the Oxford Internet Institute
: "400 of Twitter messages from 22 millions is a very, very small fraction, which makes the expression" Russian influence ", so to speak, a bit exaggerated."
Tom Cheshire
: "But it's still Russian fake accounts that tried to interfere in the referendum on leaving the EU?"
Yin Yin Lu
: "And there is".
Tom Cheshire
: "Do they work together?"
Yin Yin Lu
: "Yes, 2700 accounts that Twitter identified as Russian are involved here. They use far more names than they tweet; they also link to other accounts, including each other. They are subscribed to each other and spread much more visual content than regular users - we are talking about attracting the attention of pictures and videos. "
Tom Cheshire
: "So that people read them."
Yin Yin Lu
: "Yes, precisely in order to read them."
Tom Cheshire
: "One particularly popular account, which at first glance is from Tennessee, was actively interested in British politics.
Those shadow operations have since become even more vague, since so many Twitter and Facebook posts have been removed. It is difficult to understand exactly what happened, but journalists and researchers, both from Oxford and from all over the world, are trying to find out.
About these accounts on Twitter became known only through an investigation into Russian intervention in the United States. Here we do not have such a clear picture of Russian intervention in the referendum on leaving the EU or in the last general election. However, now the investigation is proceeding along three different lines - the Office of the Commissariat for Information, the parliamentary committee and the election commission.
So this is a fake Russian account that pretends to be from Texas, but he also writes about European politics. Does this surprise you? "
Damien Collins, Member of the British Parliament
: "Shocking, but not surprising. Now we see more clearly a picture of the Russian involvement in politics of other countries, including the UK. This also applies to the Brexit referendum. And what we need from companies is real data. "
Tom Cheshire
: "Twitter told us the following:" Twitter recognizes that the cleanliness of the electoral process is an essential element of a healthy democracy. Therefore, we continue to support official investigations by government structures about interfering with elections if necessary. "
The Russian embassy responded to us like this: "These allegations are not new, but basically all of them are based on irresponsible and unsubstantiated accusations against Russia."
Both Internet companies and Russia benefit from having as little information as possible in open access. However, fragment by fragment, this case is clarified. "