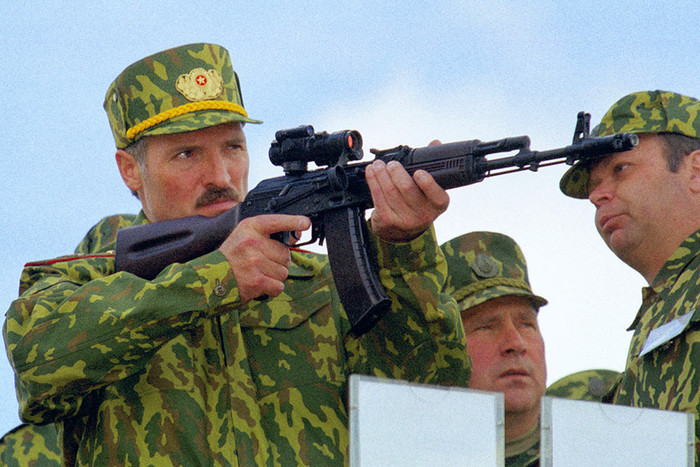 There is no point in listing scandals with requirements for Moscow - the general trend is well known. As well as periodically-regular bans on milk and lobsters grown in the Batin compound. This fight live for benefits and preferences is absolutely normal for any small but very union state. It is enough to remember what scandals happen in the EU - with tractor marches to the capitals and manure dumpers under the ministers' doors.
In order not to spread the idea of ​​the tree, briefly and with minimal numbers. With the start of 2016, Belarus received the right to leave at its disposal an additional million tons of gasoline, previously shipped to Russia from refineries operating on duty-free Russian oil. And sales of gasoline to Kiev immediately increased, bringing two billion US dollars to the Minsk budget.
Zrada? (betrayal)
Do not tell my slippers. Continuation of the hybrid war of Russia on two fronts at once. First, the rapidly growing trade turnover with the Kiev regime allows Russia to keep Poroshenko and all his pack of greedy bureaucrats in check. They are no longer looking at Obama-Trump in the mouth, but at the hand of Moscow, which you can even bite, but with a strict collar and without leaving scratches. At least this hand sausages passed through Minsk.
By the way, Russia did not suffer from the cessation of gasoline supplies from Belarus, increasing every year the volume of its own production per million tons (to 39,9 million tons in the 2016 year). Moreover, Belarusian gasoline for Kiev was more expensive than Russian for 36 dollars per ton!
And gasoline, which is strategically important for Kiev, is by no means the only example of such dressing. Remember how the Old Man scolded that he and the LC / DNR did not recognize, and Poroshenko in Minsk just does not kiss the gums, and in general he is with the Nazis, "Vas-Vas"?
And now guess from one time, against whom Kiev and Washington will not be able to object when it comes to talking about peacekeepers? 20 thousand Daddy does not give, and do not ask, but a couple of hundred of several thousand - yes, easily. Indeed, the host organizer of the Minsk process, the fifth generation peacemaker, can cut the gas line for a tough word from Kiev against his "blue helmets". How can you refuse this?
Therefore, you should not roll a tank car to the Old Man - he plays smoothly and the actions are thought out in both capitals not one turn ahead. And yes, Russia helps to fill the budget of small Belarus, gives loans, creates preferences and strongly supports the independent policy of Lukashenko.
And it effectively supports. It is enough to compare Belarus with the Baltic border limitrs (
more
). Those from the EU funds each year simply donate billions of dollars. So what? There has been no success on the anti-Russian front over the 25 years. Instead of crowds of Russian ragged scribblers queuing for permits for resettlement in the Baltic States, "Rus-tourist" is frolicking in Riga on weekends and is lazily wondering if the owners are not tired of eating sprats?
Zrada.
But in the same Belarusian gasoline redirected to the "Ukrainian front" there is an important component of the "Baltic front."
Somehow, quietly and imperceptibly, Russia built its ports on the Baltic, expanded the volumes of transshipment capacities already existing and began to gradually transfer its cargoes from the Baltic ports. Driving into a stupor greed on transit of local officials and owners: "How is it, and we? We are better dogs?"
Worse.
And it will be even worse. Following our own cargo, our hands reached the Belarusian transit. The same gasoline, other petroleum products, and all the products manufactured in Belarus that are exported through the ports of the Baltic states, have somehow become imperceptibly dried up. Very slowly, but beginning.
Sharp Baltic falcons immediately found. that Russian Railways basely differentiated its tariffs for cargo from Farther First, they gave 25% discounts, then 50, and now they have completely switched to flexible rates. At the same time, Belarusian officials consistently explain that they are linked to the Baltic by long-term agreements, that they will not tolerate any political dictates, that they love their Baltic neighbors dearly (it is not clear why) and will continue to work with them.
Before the expiration of contracts.
Which means about a month and a half (to 2018 year), and where 5 years. But oil products from 23 mln. Tons of annually duty-free Russian oil from Batyana are no longer reaching the Baltic states anymore today. We are adults and we understand that if a friend and brother offers cheaper services, and he also gives you money, no one will work with the enemy. And what about the Baltic states of Belarus is not everyone's friend - at least tomorrow there everyone will start talking like true Bulbashes and turn into Lithuanian flags and Estonia and Latvia.
Potash fertilizers will disappear last from the transit goods market. Which do not depend on Russia in any way and will allow Minsk a few more years to demonstrate to the Balts the breadth of its Russian, but very white soul. Well, get something in return for something useful - as without it.
The transfer of additional cargoes to Russia is also beneficial - they will provide greater loading of their own ports, which, having a multiplicative effect, will ultimately bring profit. Plus jobs and the development of its infrastructure, rather than the Baltic.
Thanks to this step, taxpayers and taxes themselves will remain here in Russia. Due to the large volumes of transport flows, export terminals will expand, which will also pay taxes to the Russian budget. This is the real political economy.
Which in the West is called the hybrid war.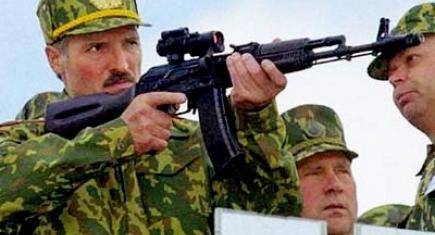 PS Russia's political economy is not an economic theory. These are two different sciences. The practical implementation of economic theories in the West did not lead to the success of their economies — wild capitalism and the abundance of colonies at the start led to them. But the maxims of economic theorists begun to be introduced something surprisingly coincided with a series of incessant crises.
As for our political economy, it is only today that they are beginning to be implemented. Freeing from the accretions of the supposedly "Marxist-Leninist" theory of the period of developed socialism and the tenets of the economists of 90's.
We have our own way and our common future with Belarus. And so who will join the road - the battle will show.