93, the summer president of Zimbabwe, Robert Mugabe, who ruled this African state for almost 40 years, declared his readiness to resign as head of state. It happened after the actual military coup, as a result of which the head of the General Staff of Zimbabwean Constantino Chivenga temporarily (as he claims) took power into his own hands.
Together with Robert Mugabe, who had previously declared that he intended to live up to the centenary jubilee and run for president again, other representatives of the government were also taken into custody. In particular, Ignacius Chombo, head of the Zimbabwean Ministry of Finance, was arrested. Also spouse Mugabe was also behind bars.
The military began to speak after the president ordered the arrest of a second person in the state (vice-president) Emmerson Mnangagwu. Mugabe decided that Mnangagvu is growing in popularity, and that he can compete with him in power. The popularity of the vice president of Zimbabwe was really high. At the same time, he enjoyed the popularity of the military environment, which is why the troops came out against Mugabe.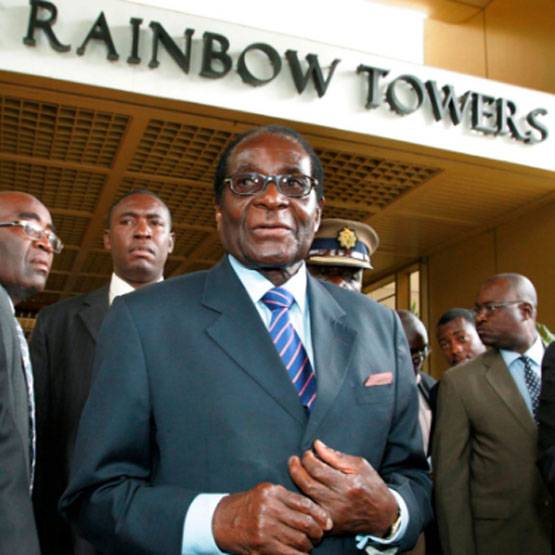 Who took power in Harare soldiers say that after the removal of the incumbent president of the country should be elections. Chivenga promises that the troops will not allow any bloodshed in the country.