The American private company Draken International recently announced the acquisition of 20, French fighter Dassault Mirage F.1M and two combat training Sparks Mirage F.1BМ, which were decommissioned from the Spanish Air Force.
bmpd
.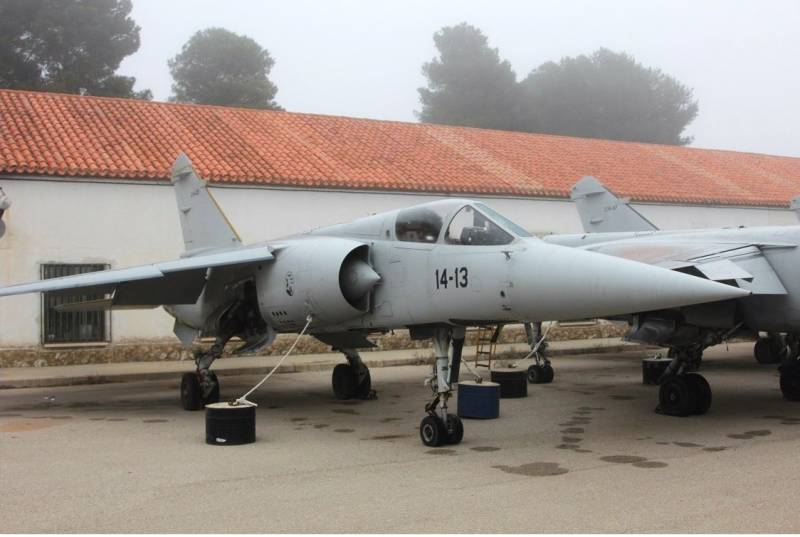 After this transaction, the total number of military aircraft owned by the company exceeded 100 units.
Recall, the company Draken International is based in Lakeland (Florida) and specializes in providing the Pentagon and other military customers with services to simulate the enemy in air combat training, as air targets, etc.
The company began its activity in 2011 with the acquisition of the "demilitarized" former Douglas A-3L Skyhawk, formerly retired from the US Navy, and 4 Aero L-5 Albatros training aircraft purchased on the commercial market.
"To date, apart 22 acquired former Spanish Dassault Mirage F.1M / B Draken International Company has 13 aircraft Douglas A-4K / TA-4K Skyhawk, 21 Aero L-159E ALCA, 9 Aermacchi MB-339CV, 30 MiG -21bis and MiG-21UM, and six Aero L-39 Albatros. Aircraft take off from 12 bases in the United States, "the report says.
The Spanish Mirage F.1M acquired by the company were finally decommissioned from the Air Force in 2013, after which they were stored at the Albacete air base.