In the Indian press, materials appeared about a possible corruption component at the conclusion of a transaction for the purchase of multi-purpose Rafale fighters. This is a deal on the acquisition of French-made fighter jets 36, personally approved by the country's prime minister Narendra Modi.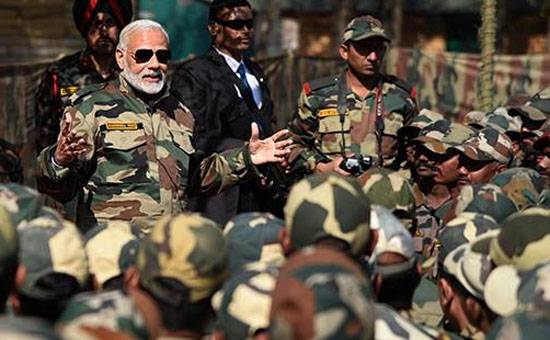 English edition
Indian Defense News
It comes out with material that speaks about claims against the Indian leadership about the deal with France. In particular, Randip Suryewala, a representative of the Indian Congress, notes that members of the government have violated the military procurement procedure itself. According to the representative of the congress, the cabinet of the country completely ignored the interests of the Indian company Hindustan Aeronautics Ltd.
From the statement:
10 April, Prime Minister Modi visited France and announced a deal to buy 36 fighter jets "Rafale". This was done unilaterally without complying with the military procurement protocol, without any intergovernmental agreement and in the absence of the Minister of Defense of India. At the same time in France was Anil Ambani.
For reference: Anil Ambani - one of the richest people in India. His fortune is estimated at nearly 14 billion dollars. Has connections in the USA. He is the owner of Reliance Defense Limited. This company has become one of the parties to the transaction.
The amount of the contract with France amounted to 8,7 billion dollars. According to Suryevaly, this is an overpriced purchase price.
From the material:
The time has come for the Prime Minister to answer, why were the planes bought for such huge money? The deal could be made almost three times cheaper. Why they did not insist on the transfer of technology Hindustan Aeronautics Ltd? Why did the government promote Reliance Defense Limited? This is frank lobbying by the head of the cabinet of interests of his friends-capitalists.