The European Union declares that it would be advisable to suspend the expansion of the EU at this stage. Vitold Vashchikovsky, the Polish foreign minister, decided to speak as an official speaking on behalf of the entire EU. In his statement, he touched on the possibility of admitting a state like Georgia to the EU.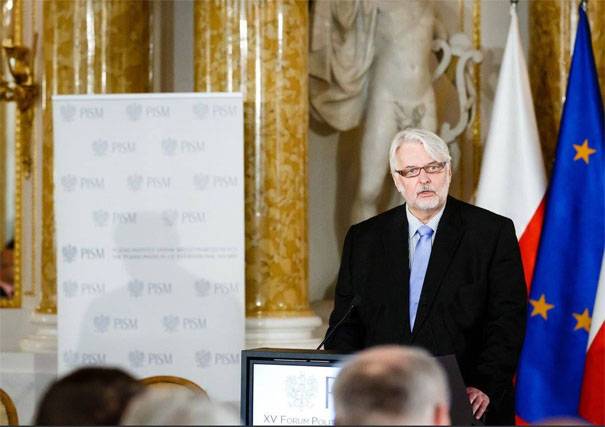 It is noteworthy that Vashchikovsky declared Georgia's actual impossibility of joining the EU while visiting Tbilisi. From the statement by the Polish Foreign Minister, who explained everything by the "difficult situation in the EU":
In the EU, a difficult situation, there are difficulties. Therefore, this (Georgia's accession) is currently not possible. But we have crossed our fingers for good luck and are waiting for the moment when Georgia can become a member of the European Union.
Further, Vashchikovsky, who met with representatives of the Georgian authorities, said that for the time being it was necessary to wait for the next Eastern Partnership summit, where the next declarations and documents would be adopted.
Vashchikovsky:
We hope that our final documents will satisfy Georgia, which in the future, of course, will come closer to the EU.
Recall that in due course Saakashvili promised that Georgia would become a member of the European Union no later than 2016 of the year. Now Saakashvili is making promises in Ukraine ...