Attracts attention to the frank cooperation of the USA and Britain with ISIS terrorists (* prohibited in Russia). To the information of the Ministry of Defense of the Russian Federation about the actual refusal of the American coalition troops to strike at the militants of the so-called Islamic State (*) in the Abu Kemal area, the BBC publication looks quite remarkable.
In the material of the British media, it is told that the United States and Britain were well aware of the conclusion by the so-called Syrian Democratic Union of a deal with terrorists of a pseudo-caliph in the Raqqi area. Recall that at that time hundreds of ISIL militants (*) were able to quietly leave the city, taking at the same time their own weapons, as well as ammunition. The deal by Washington and London was supported.
In the material
"BBC"
reported that took place and the export of foreign mercenaries. Recall that when this information appeared in the Russian media, in the West, it was called a fake. Now they write about it in Britain itself.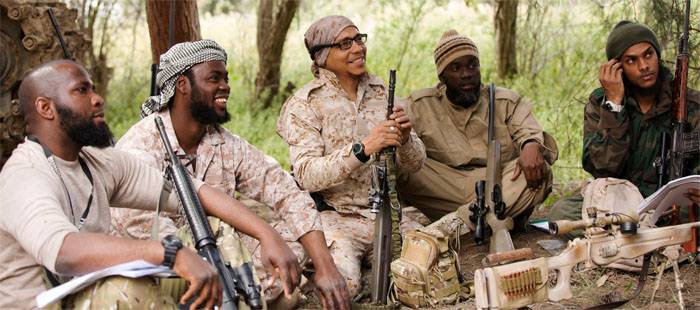 "BBC" refers to one of the drivers of the convoy. His name is Abu Fazi, who, as he himself reports, decided to take part in the removal of the militants, as he was promised a substantial monetary reward.
The article says that the column of militants from Raqqi stretched for about 7 km. It moved about fifty trucks, 13 buses and hundreds of pickups.
BBC:
Representatives of the international coalition admit that they participated in the conclusion of this transaction. As a result, 250 igilovtsy and their families left Rakka.
This gives another reason to ask the question: if the militants were calmly allowed to go out, what was the effectiveness of carrying out the Raqqa carpet bombing campaign, which by that moment was actually abandoned by the main militant groups? Replace all traces? ..