At the Fort Irwin National Army Training Center, stationed in the California Mojave Desert, US forces fight again with the "Russians
tanks
"And infantry fighting vehicles, reports
Messenger of Mordovia
.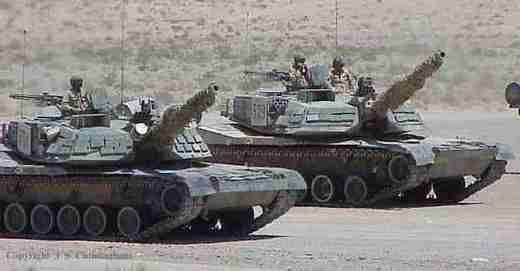 However, if in the years of the first cold war, real technology, produced in the USSR or the Warsaw Pact countries, came out against the American troops, now there are pitiful parodies based on American technology at the test site.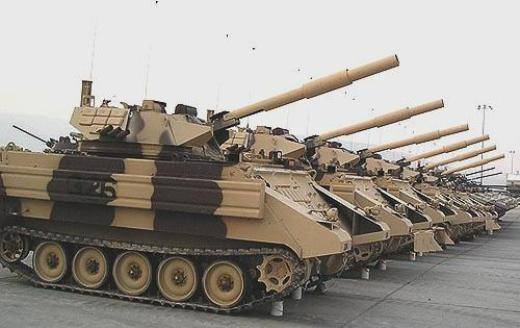 Something very strange based on M-113
"Of course, before that, there were imitations of enemy vehicles, made on the basis of M-551 Sheridan lightweight. But, we must pay tribute to the craftsmen, some running models made by Americans very strongly resembled real Soviet tanks, "writes the author of the material Leo Romanov.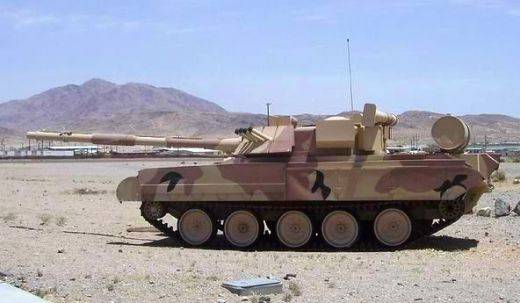 T-80UD running model
As the life of the real T-72 and Sheridan-based layouts was developed, the Americans had to use the M1 more and more. They began to mount blocks that simulate dynamic protection, installed mock-ups of the Luna spotlight, etc.
Currently, "either because of cost savings, or because of elementary laziness, the Abrams were minimally disguised as a potential adversary: ​​there are a couple of plates in the front of the tower with very similar plastic soap boxes," the author notes.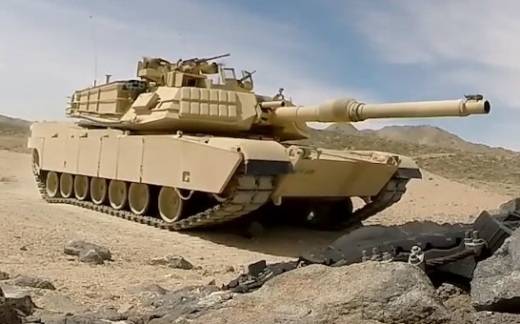 Parody of the T-80
Behind the tower are visible fixed empty barrels, which should represent the equipment for underwater driving T-80.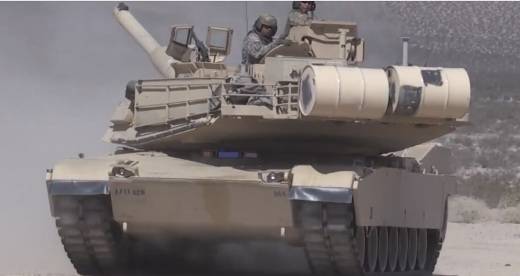 The usual barrels are visible behind.
"All this is done, as they say, without a soul, more for show. Although they are talking about the second cold war, but so far, it seems, the US military does not believe that they will seriously have to face the Russian army, "concludes the publication.