The meeting of special representatives of Russia and the USA in Ukraine ended in Belgrade. The main subject of the meeting, as was reported before it began, is connected with the question of the possible entry of a peacekeeping mission to the Donbass. Information Agency
TASS
cites the statement of Vladislav Surkov:
We discussed in detail the Russian initiative to deploy the UN forces in Ukraine. The United States passed its proposals to the Russian draft resolution of the UN Security Council. The American document consists of 29 paragraphs. Three of them, our delegation found acceptable.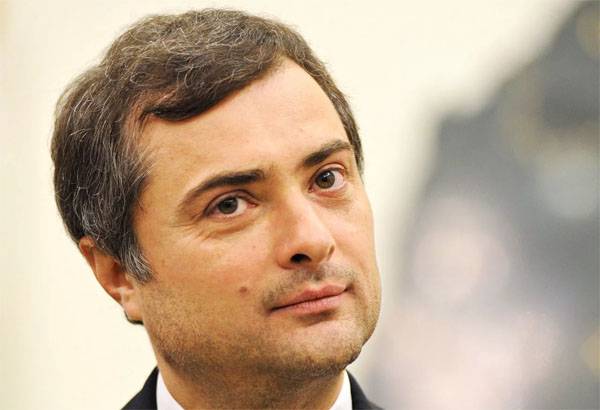 It is noted that the meeting was held behind closed doors. After the meeting, Kurt Volcker and Vladislav Surkov at the American embassy in the Russian Federation made a statement of the following nature:
It is not surprising that the United States and Russia have different concepts about how to achieve peace, but we will continue to work together in this direction. Both sides agreed to analyze today's discussions and think about further ways to solve this problem.
In Ukraine, about this rather meager information about the meeting in Belgrade, a whole mountain of materials was given out, many of which were again reduced to Peremog. Allegedly, Russia put itself in a difficult position by approving only 3 from 29 of the American proposals. At the same time, no one in Kiev wrote a word about Ukraine being so "self-sufficient" today that its fate is decided even without the participation of Ukrainian representatives proper.