On Monday, US Secretary of Defense James Mattis called on Monday the joint maneuvers in the Korean Peninsula water area, which began on Saturday with the participation of three American nuclear aircraft carriers Nimitz, Theodore Roosevelt and Ronald Reagan with escort ships. He stated this in an interview with reporters at the Pentagon.
I heard about three aircraft carriers ... We are not going to send [to hold these maneuvers] any important signals. This is a common thing that we do with our allies. These are normal interoperability and interoperability actions.
- quotes Mattis, the press service of the defense department.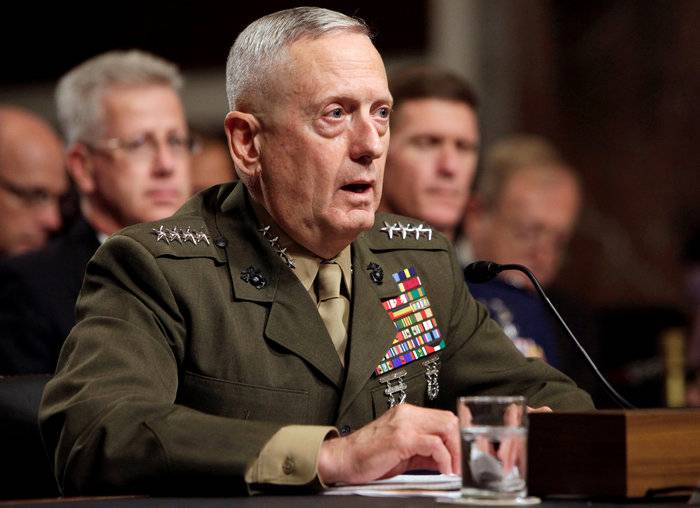 He admitted that there is nothing strange in the participation of three aircraft carriers in maneuvers. "We can certainly bring them together," the minister said, adding that the exercises were planned.
The maneuvers will last four days. 11 of American ships equipped with Aegis missile defense systems were also mobilized to participate in them. On the South Korean side, three destroyers will be involved, of which two are equipped with Aegis, as well as four frigates.
Tensions on the Korean Peninsula remain due to the active development of the DPRK missile and nuclear programs, as well as military maneuvers of the United States and its allies in the region. In July, the DPRK twice tested ballistic missiles, 29 August and 15 September carried out two more missile launches that flew over the territory of Japan, and 3 September announced the successful testing of a hydrogen charge. In this connection, the UN Security Council sharply tightened the regime of international sanctions against the republic. transmits TASS