Russia, China and Bolivia boycotted on Monday an informal meeting of the UN Security Council on the situation in Venezuela, organized by the American side, reports
TASS
.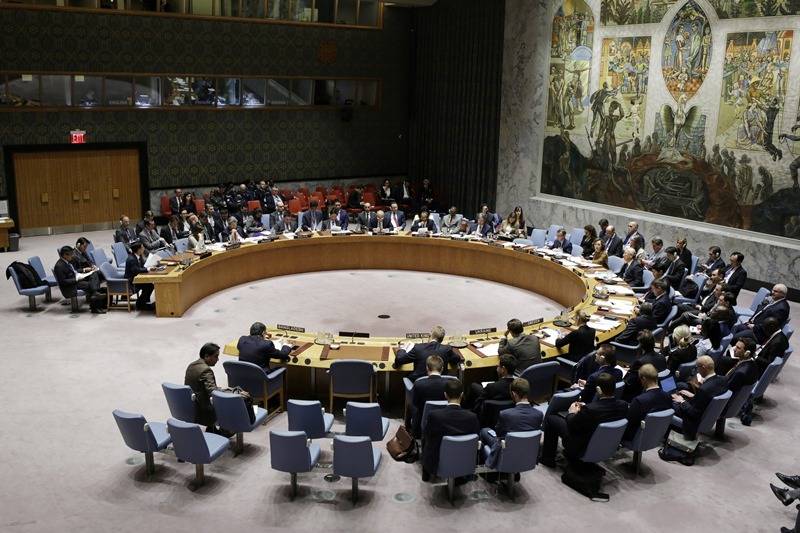 Permanent representatives of the three countries with their Venezuelan counterpart Rafael Ramirez together went to journalists to protest against the American initiative.
Ramirez thanked his colleagues for solidarity, stressing that Venezuela "condemns the illegal nature of the informal meeting" and sees in it "interference in its internal affairs."
This is a clear violation of the principles and objectives laid down in the Charter of the United Nations. Very important countries such as Russia, China, Bolivia and Egypt were absent at the meeting, realizing that Venezuela is not on the agenda of the Security Council, since it does not pose a threat to international peace and security,
said ramirez.
Permanent Representative of the Russian Federation Vasily Nebenzya agreed with the Venezuelan diplomat, noting that "what is happening in Venezuela has nothing to do with the issues of peace and security that the UN Security Council must deal with".
According to him, initiating such meetings, the "American side abuses the platform" of the Security Council, and also interferes in the internal affairs of a Latin American country.
We wish Venezuela to resolve its internal issues peacefully, without external interference. We do not think that at the moment the UN Security Council should deal with this issue,
tale Nebenzya.
The informal meeting of the Security Council was organized by the American delegation with the support of Italy, which is the chairman of the Security Council in November. The Secretary General of the Organization of American States Luis Almagro, the UN High Commissioner for Human Rights Zeid Raad Al-Hussein and the representative of the non-governmental human rights organization Foro Penal Julio Enriquez were invited to the meeting.
However, this event did not find broad support in the SC. As Ramirez later noted, "this meeting, according to the Arria formula, was a disaster, almost no one came to it."