On Sunday, CNPC, the Chinese state corporation, fully completed welding work on the second line of the Mohe-Daqing pipeline, which will begin supplying energy from Russia from January 1 as part of the Skovorodino-Mohe-Daqing project, reports
TASS
Post by the National Television of China.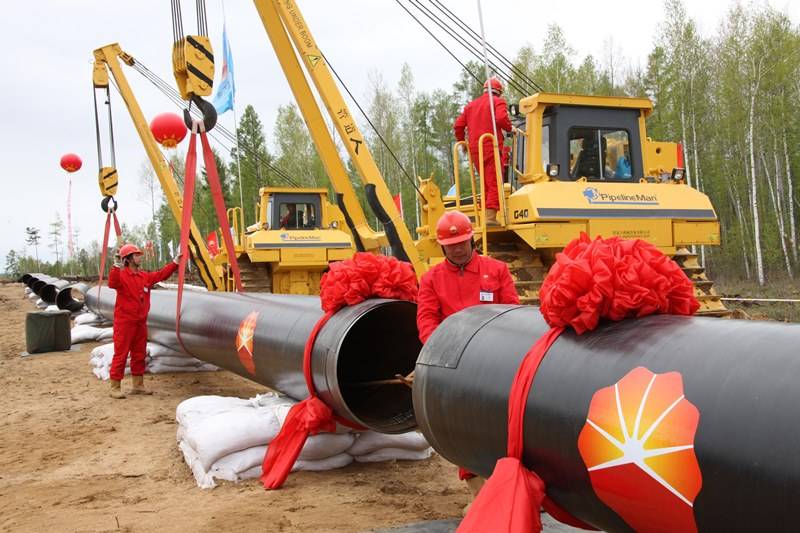 According to the TV channel, "the length of the new branch of the pipeline passing through the territory of Heilongjiang Province (Northeast China) and the neighboring Inner Mongolia Autonomous Region exceeds 940 km." Annually, it is planned to supply up to 30 million tons of oil - almost twice as much as before.
Now we have to carefully test the equipment and the functioning of the entire system as a whole, it is necessary to check a lot of parameters, as well as conduct a series of preparatory works for launch,
said the deputy head of the project for the launch of the second thread Dean Hemin.
According to him, the new challenge "will significantly enhance China's energy security, optimize energy supply, and have a stimulating effect on the economic development of the northeastern provinces of the PRC."
The agency recalls that Russian oil, on the tap coming from ESPO Skovorodino, began to flow to China from the 2011 year. Last year, the Skovorodino-Mohe-Daqing route to the neighboring country delivered 16,5 million tons of oil. The construction of the second line began in August 2016.