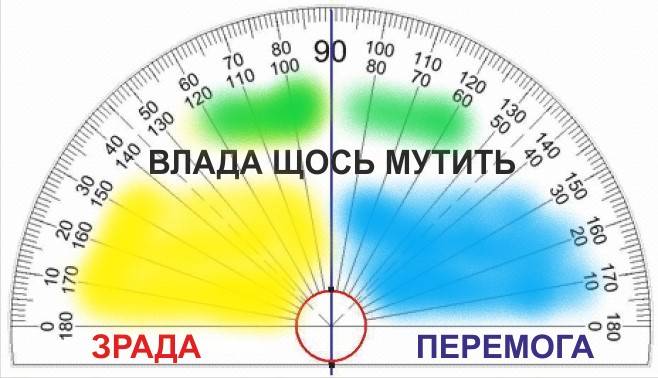 Greetings to you, my dear readers, readers and not expensive fighters with "harmful insects" ... Do not worry. About the fighters, I said so casually. Harmful because winter has begun. Sleet or rain. You do not understand what kind of weather shoes to wear. And for me it is very important. This is a process. I use a lot of shoes. At a time ...
By the way, I finally discovered the reason for your interest in our tribe. Philosophically interpreted our life together. It turns out that we have acquired the same habits and habits. Joint life, she, you know, obliges. At night you go to the refrigerator for a snack, and so do we. And your love or dislike for us depends on the amount of food that is in this very refrigerator. We do not like to share.
So, I have a lot of relatives now. From Birch. No, not from yours, but from ours. From the left bank. On a visit, their wood lice, came running. From frost. There is no heating included.
That's stupid. I advised them to move to the corners. Best in straight. There are always 90 degrees. Offended by something. "Our people (in the sense of the people) are holding meetings there so that the heating can be turned on. And here you are teasing us." And what am I teasing? Geometry must be taught.
Here I have nothing more to do. When cockroach every day, the brain makes. "There is nothing to eat at home, and there is no crust left." Yeah, not left. No eggs, no sturgeon. Ogloedy Bereznyakovsky. Not in the sense of bad cockroaches. In the sense - voracious.
A little wife every day about the same: "What will I do? What guests to regale"? Ugh, sneaker me ...
In short, zradometro rolls over. In zradu.
What kind of creatures are these wives? Never knows what she wants. But it will not calm down until I elicit. Whether business we, men.
You lie on the sofa and think ... Either fix the socket in the bathroom, or glue the wallpaper in the corner. Or maybe Tarakanushka help to clean the potatoes? Economic we, men. Right gender pride I woke up. Only here from the couch in no hurry to get up. I woke up and also looks at the peeling wallpaper ...
You probably think something Tarakan about a bunch of relatives is grafting. How can you work when constantly around someone creaks chitin and talks about the salaries of neighbors, their neighbors. We now have many of these sin. And I do not impose. I just have a technical break.
Relatives and friends of the whole crowd rushed to wash with hot water! Just like the derby in the UK. Racing 4-year-old "stallions and stallions." On the square of Cosmonauts, the heating main has burst. Water hot ... Resort. With our tariffs for hot water there now, probably, half of Kiev has gathered.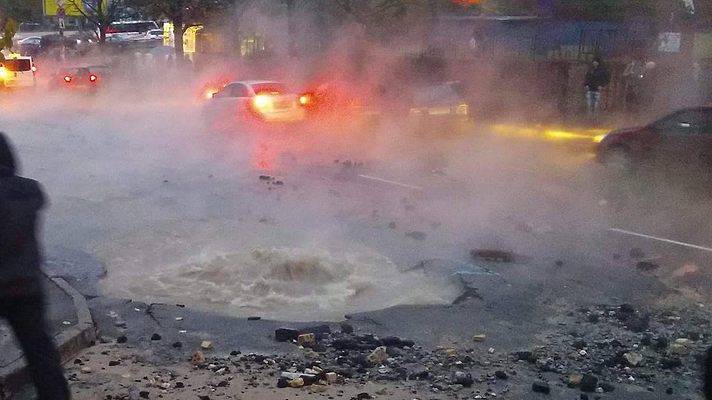 They say our mayor urgently gathered all the deputies and arranged the dressing to the fullest. It requires to report why in the conditions of the blockade and war with the aggressor the water is heated and poured into the street.
This topic is particularly relevant today. I mean, in the winter. Because they sabotage Klitschko's direct instructions to fight this winter. He promised people at the rally that winter this year would not come suddenly! And did not come. Fears! Klitschko her salt with sand falls asleep. 64 machines in Kiev are being rolled out and sand mixture is scattered over wet snow. Salt with sand means.
On sleet and rain acts! Only here our, that fell under such "scatter", they say that there is nothing to fear. No salt there. There is sand, and salt from Belarus is not delivered. Shoes will not damage. Only here the hot water on the square in the Solomensky district sand washes away.
Kremlin sabotage, I guess.
What I wanted to tell you. About food, ugh, woodlice, about the economy. Here we have one character, speaking before the newly elected deputies of territorial communities, said that "it is a great honor for him to be the president of the country who demonstrates such achievements in the conditions of war." He directly stated: "In the conditions of the trade blockade and the economic crisis, when we tried to bring us to our knees, we ensured economic growth and cardinal growth." So I think who he calls us? Perhaps this is about your own family. Not about Ukraine never.
Although not. We have achievements in the economy! Just from the series, which I complained to you at the beginning. Remember, at the beginning of the Maidan, I wrote to you about our "mathematical" slogans? Well, "Change is coming!" "Let's change the thief-president to another thief-president!" So, those who managed to finish school before the reform adopted by the Rada remembered the mathematics. From changing places of the terms, the amount does not change! Truth be told, mathematics is an exact science.
So here. However, Peremoga is still there. Ukraine has become a leader among all the countries of Europe (!!!!) ... to raise the prices of products. Our basket (even compared to yours, the basket, not the basket, went up by 15% over the year. And what is the most annoying, Ukrainians are deprived of fat! Fiends ... Has risen in price by 67%! Pork by 47%, beef by 34% , chicken on 32%.
It is understandable that the cattle for which this word is just a designation, and not a curse, does not survive in our conditions. Their ancestors made foolishness when they "bought" on the promises of proto-cons of care and love. Here are the descendants and suffer. Today there are not so many of them, these cattle in Ukraine, as there have never been. In a sense, over the years of our Square. About the "Soviet occupation" I do not write. Then, in the villages, they only had time to dodge some hoof, and the "flat cake" was in general an ordinary matter ...
And he knows, I will give you the conclusion from personal experience, our own Ukrainian products for the price have almost reached European prices ... Thanks to buckwheat. Only she was a patriot. Almost a quarter of the price has decreased. These are the gingerbread. Poroshenko promised that Ukrainians will live in chocolate. Thank you, even with the color is not deceived.
In the American city of Livermore, California, there is a "wonder-light." In the literal sense of the word. There is a 4-watt light bulb, which is included in the 1901 year! As they turned on, they never turned it off. And it burns! Handwork!
This is what I remembered. First, electricity. Secondly, constancy. We also have such things! In the Nikopol district of Dnepropetrovsk region, thieves decided to steal metal from power lines. Think impossible if power line works?
Everything is possible with us! Here it is necessary technically! In short, they took and filed the supports of this very power line. Why? Metal there oh how much. Only when the wires fell, such a firework was arranged that the thieves ran faster than cheetahs. Who knows, this is electricity. Maybe it will kill through the ground. As a result, 3 village, near 600 houses, were left without light. And the lights went out there. Not Livermore tea ... They say that now the repair of 100 000 hryvnia is necessary.
We now have many such events that should remind you
history
twenty years ago. Here on Friday, in Zaporozhye, a man decided to steal Ukrtelecom cable. So these bastards cable hidden under the ground. From whom? From the Ukrainian?
Found our thief well on Brick street and got under the ground. The cable did not resist! Cut and thrown to the surface. Well, I started to get out. Thought the smartest. Ukrainians also buried something. In short, he was stuck in the hatch.
The police come. "Well, thief, climb out!" Submachine gun waving. Anticipating the award and rewards for apprehending a criminal. And he is so brazen to them: "I do not get out!" Here think for your actions in this situation. But the police were also Ukrainians. They took the guy along with the remnants of the cable.
Lucky thief in Zaporozhye. Would get into this situation in Kiev - everything. So it would have been a "monument" all winter. Frozen and stood in the well. We just would not have the police come. Our police today are the 231 Toyota Prius. Is listed. True, 84 need body repair. In general, these picky "Japanese" refuse to carry the Ukrainian police. 40% of the total!
Rumor has it that Mayor Klitschko ordered a review of Toyota's smelting and the production of bicycles from metal. Only now scientists have calculated that the Japanese use so little metal for their cars that with the existing system (well, you know, let me go there, give it here) you need two cars for one bike
In. Gluttons are returning. Laid already. And some dirty ones. Probably, under the "sand mixture" got all the same. And for those who are from the "tarakanushkonenavistnikov", I will specially reveal the secret of my own appeasability. The cockroach here with a friend took a book to read. "Poisons. Murder history" is called. So I do housework afterwards with pleasure. Just in case...
And finally, I would like to share with you one profoundness.
On the memory and monuments. No, not about those who paint it became fashionable to pour, no. About others.
Monument is (in the narrow sense of the word) a structure designed to perpetuate people, events, objects, sometimes animals, literary and cinematic characters, etc. In addition to performing an objective-historical function, many monuments bear political burden, being objects of fundamental propaganda.
From the definition, I want to say a few words about these "et al."
I don't know if there are monuments to whole states, but if there was such a practice, then a monument to Ukraine would look ... And what would it look like?
I rummaged around in the archive, and such thoughts after Pripyat in the brain kolobatsya ... One can not believe in the refreshing and sobering property of gamma rays.
I will give you a series of photos. Without explaining what is filmed. Something in Pripyat, something on the border with ... the south, something in the center of Ukraine.
You are already used to, I guess, I'm showing you another Ukraine. Where it is clean, where the monuments are whole and well-groomed. Here you have another Ukraine.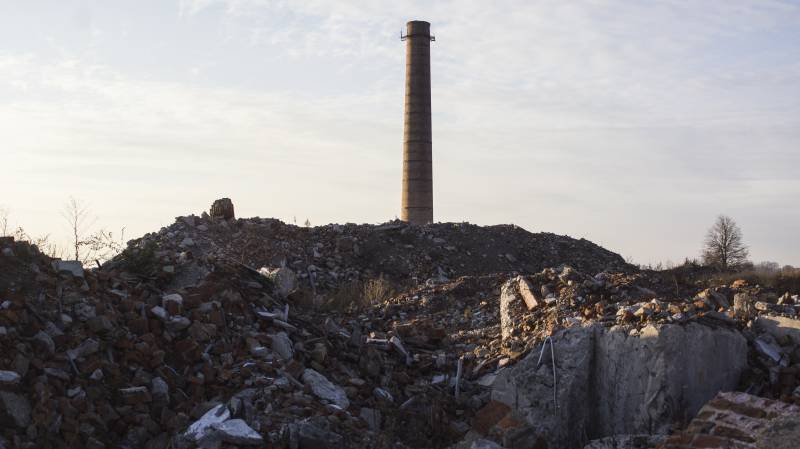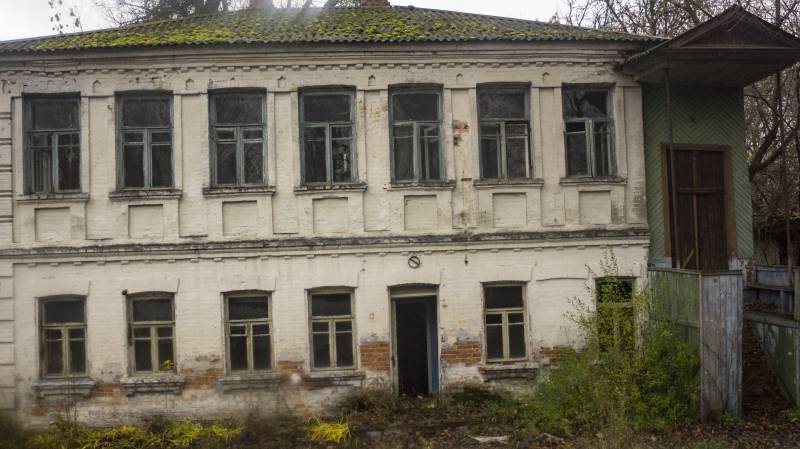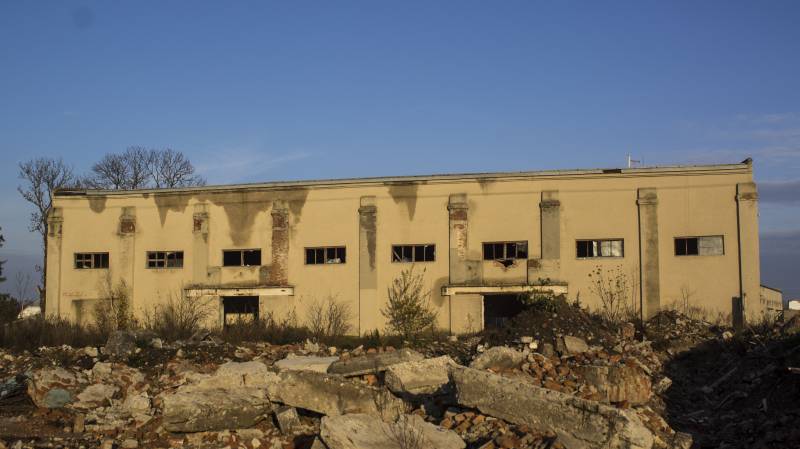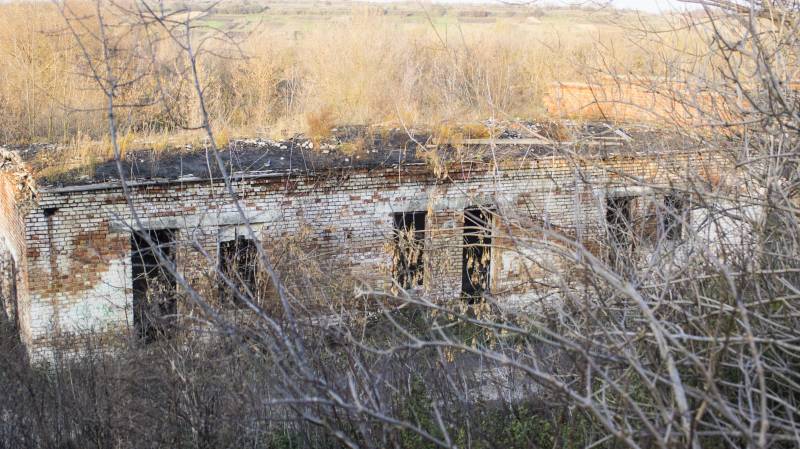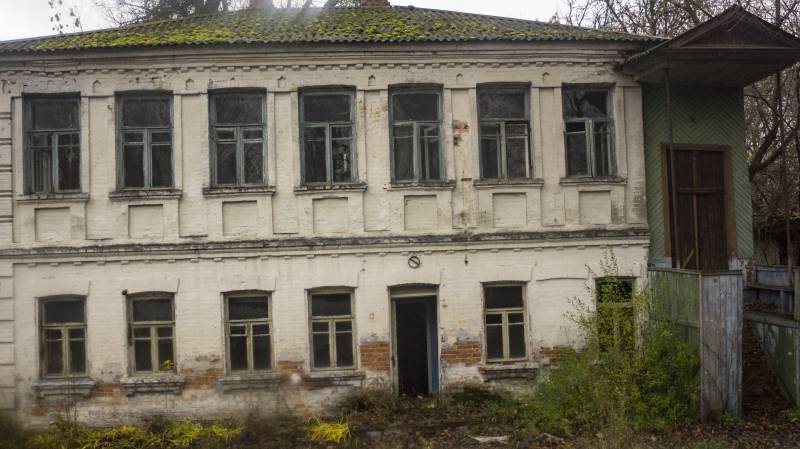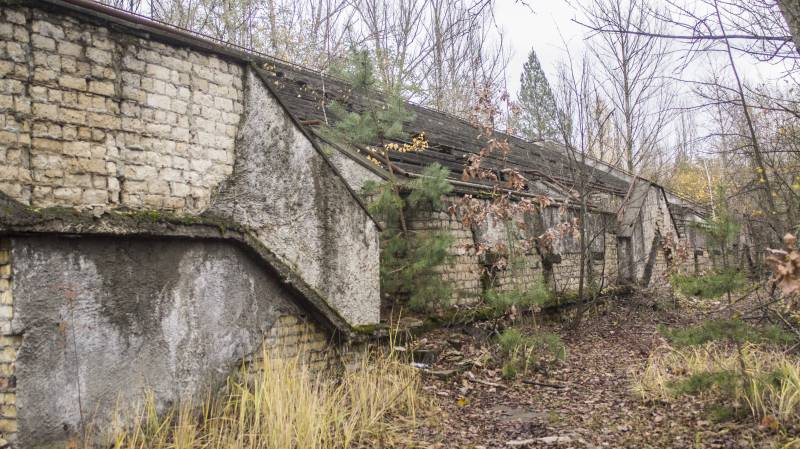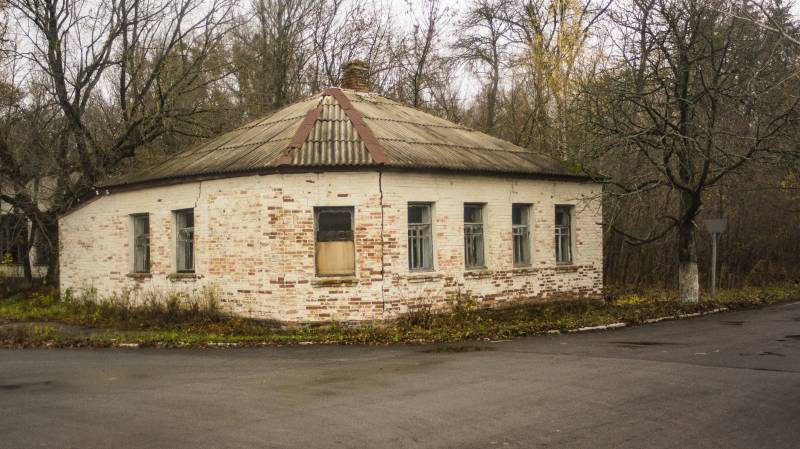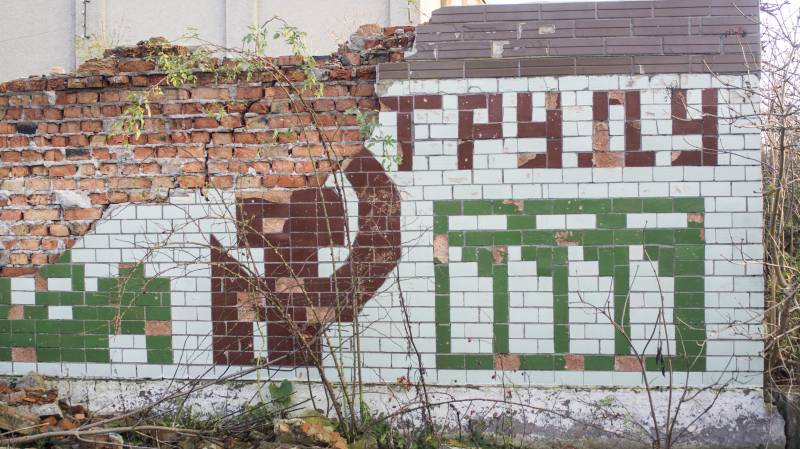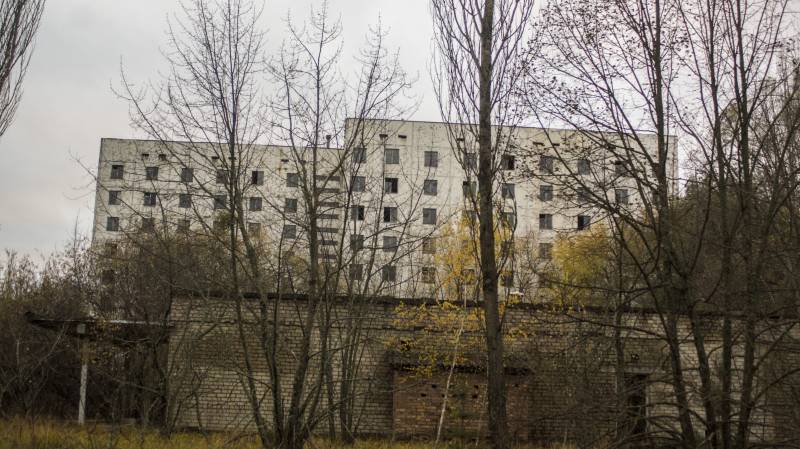 See the difference? So I do not see. And if there is no difference in Pripyat, where events took place 30 years ago, and what is happening now, what conclusion does it suggest?
Yes, Pripyat now what? That's right, the object of tourism and all that. But other? And the rest is also an indication that nothing much has changed in 30 years.
It turns out that the main monument to Ukraine will be the ruins. As a monument to stupidity, greed and vanity.