An emergency meeting of the League of Arab States convenes Saudi Arabia. The reason for the convocation is, in the opinion of the SA, the "intervention" of Iran, the Sada El-Balad newspaper reported on Sunday. Riyadh "requested a meeting to discuss ways to counter Iran's interference in Arab affairs."
The request was filed by the envoy of the kingdom. An extraordinary session at the level of foreign ministers is proposed to convene on Sunday, November 19. According to preliminary data, this idea has already been supported by the UAE and Bahrain.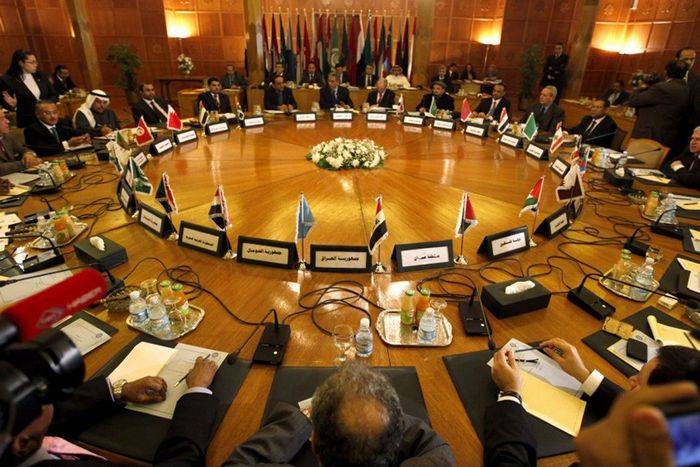 On November 2, the Saudi air defense forces intercepted a Burkan-2 ballistic missile launched by the Hussite rebels (supporters of the Ansar Allah movement) in the direction of the international airport 35 km north of Riyadh. Its fragments fell in an uninhabited area without causing harm. Following this, representatives of the Arab coalition led by Riyadh accused Iran of providing ballistic missiles to the Houthis, assisting them in deploying on Yemeni territory and the participation of Iranian military experts in launching the Saudi kingdom.
On Monday, the alliance announced the introduction of a sea, air and land blockade of Yemen in response to the shelling, later weakening it in areas controlled by the country's leadership, which is legitimate from the point of view of the world community. The Ministry of Foreign Affairs of the Islamic Republic rejected all the charges of the coalition, calling them "baseless, irresponsible, destructive and provocative."
It is not excluded that in the case of convening a ministerial meeting of the Arab League, it will also be about the situation in Lebanon. According to information from various regional sources, Riyadh called for freezing the membership of Lebanon in the League due to events in this country around the resignation of Prime Minister Saad Hariri. No official statements on this issue have been reported, but a number of Arab countries have already come out strongly against, in particular, Iraq and Qatar stated that if this happens, they will come out of the Arab League. Kuwait also believes that Lebanon did not allow any irregularities to the detriment of general Arab activity; The League made it clear that it is not going to suspend the membership of Lebanon and "rejects any attempts to provoke instability in Lebanon," reports TASS