After the liquidation of a large group of terrorists of the so-called "Islamic State" (*) in Abu Kemal, Syrian troops will have at least one more serious operation in the fight against ISIL (*) in Syria. We are talking about the need to defeat a terrorist group that turned the Havija Island, located on the Euphrates River near Deir ez-Zor, into a fortified area.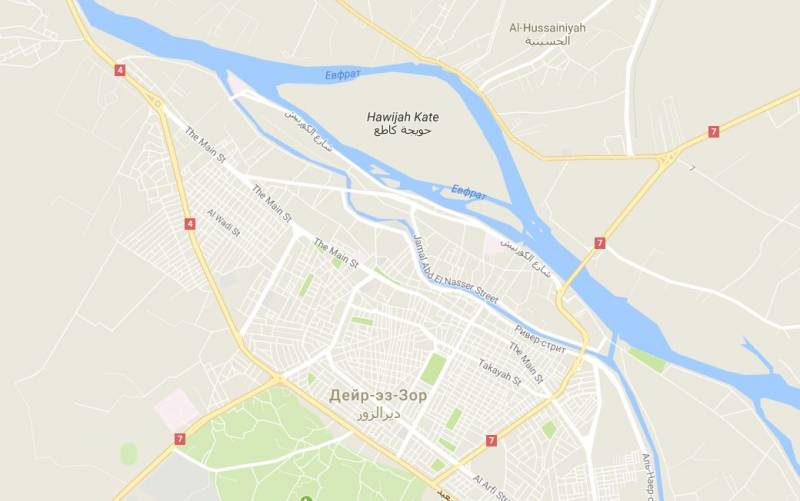 The militants moved to the island a few weeks ago, fleeing the Syrian army units operating in the province of Deir ez-Zor.
According to the Syrian journalist Riyadh Farid Hijab, the militants brought the members of their families - women and children - to the island. They are actually used as human shields.
Syrian military intelligence reports that a group of several hundred Igilovs is concentrated on the said island. The operation to neutralize the militants is carried out with great care - in order to prevent death among women and children.
Against this background today come from Syria
news
that the Iraqi army crossed the Euphrates, came close to the border of the SAR. Iraqi troops engaged in battle with ISIS terrorists (*) who crossed the Syrian-Iraqi border after being defeated by the CAA in the Syrian Abu Kemal area. Soldiers of the 7 and 8 Iraqi divisions take part in battles with the Igilovs. They are engaged in the release of several border settlements occupied by terrorists.