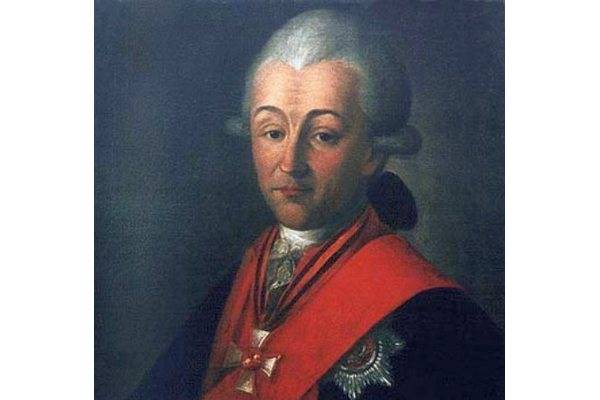 Vasily Ivanovich Suvorov, being himself a military man, his son Sasha, was preparing for civil service.
Since there is little information about Suvorov's childhood, one can only speculate why hereditary military man, he decided to send his son along the civil line.
Maybe because during the ten-year rule of Anna Ioannovna (1730-1740), who surrounded herself with the Courland Germans, it was difficult for a Russian officer to make a career. Maybe because the boy was growing up rather frail and painful and the father did not want to let his only son go on a dangerous and difficult military path.
However, the initial parental plans have changed. Sasha, by nature very curious, as soon as he learned to read, spent days in his father's library, which consisted mainly of
historical
and military literature.
The boy, plunging into a fascinating reading, mentally went with Hannibal over the Alps, went to the Indian campaign with Alexander the Great, or beat the Turks with Yevgeny of Savoy.
Moreover, this was not just a daydreaming, at a young age he carefully studied the military art of the ancient commanders, and when he arranged the toy soldiers, they fought in accordance with the disposition of Sasha Suvorov. This once was convinced by a friend of his father Abram Hannibal, with the light hand of his great-grandson, he will go down in history as "the arap of Peter the Great."
While visiting Suvorovs, he went into the room where Sasha "played" with soldiers. Starting a conversation with him, Hannibal realized that the son of Vasily Ivanovich is well acquainted with military theory. He said this to his friend: your son has a great military future. The talent that the parent could not see in his son instantly recognized Hannibal. So Pushkin's contribution to the history of Russia by a dark-skinned general is not limited.
Sasha Suvorov, I must say, was not limited to reading books, realizing that he was in poor health, he developed his own system of hardening of the body, and thanks to this, he managed to overcome the pain.
Vasily Ivanovich obeyed Hannibal and identified his son in the Semenov regiment, his location was Semenovskaya settlement, just opposite the house of Suvorovs.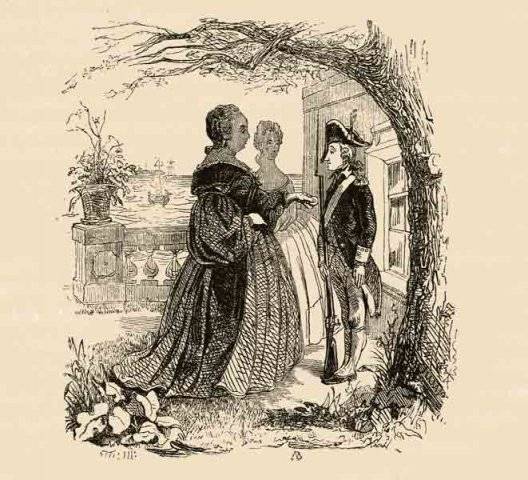 Empress Elizaveta Petrovna and Suvorov. Engraving of Taras Shevchenko
October 23 (November 3) The 1742 of the year "a minor Alexander Vasiliev the son of Suvorov" was enlisted as a soldier in the Semenov regiment. Despite the fact that entire 12 years were missed, the nobles recorded their sons for military service at their very birth, Alexander Suvorov showed brilliant results in studies and bypassed all the "military" who at the time of his admission were higher in rank.
In his studies, Suvorov never limited himself to the minimum required by the program, but he did additional work - he studied foreign languages, read fiction, wrote poems himself, and, of course, meticulously studied military art.
In his youth, he formulated the principle "It is difficult to learn - easy in battle", and time proved its correctness, Suvorov's military career was brilliant, and victories in the hardest battles under his command brought Russia unfading glory.