In China, "cloned" American helicopter Black Hawk. According to the magazine Popular Mechanics, at one of the test sites in Tibet, flight tests of new Z-20 helicopters were held.
The flights of two prototypes at once took place at Syhahe airfield (Gannan-Tibet Autonomous Region). For a similar appearance, the Chinese Z-20 have already been called Copy Hawk (from the English. Copy - copy).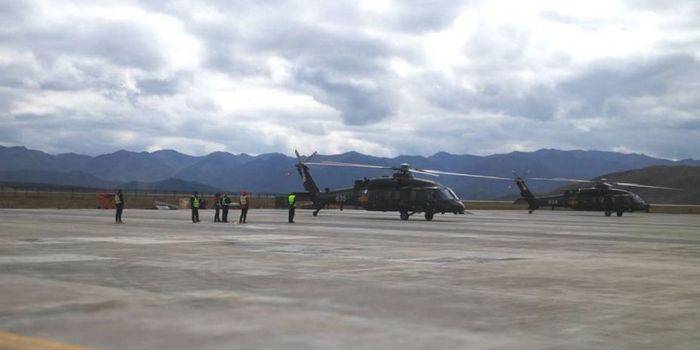 The company Harbin Aircraft Manufacturing has not yet disclosed the characteristics of the new helicopters. From the official description it is known that the cars have a "spacious passenger compartment, equipped with the latest UHF / VHF radio receivers and a GPS / Beidou satellite positioning system".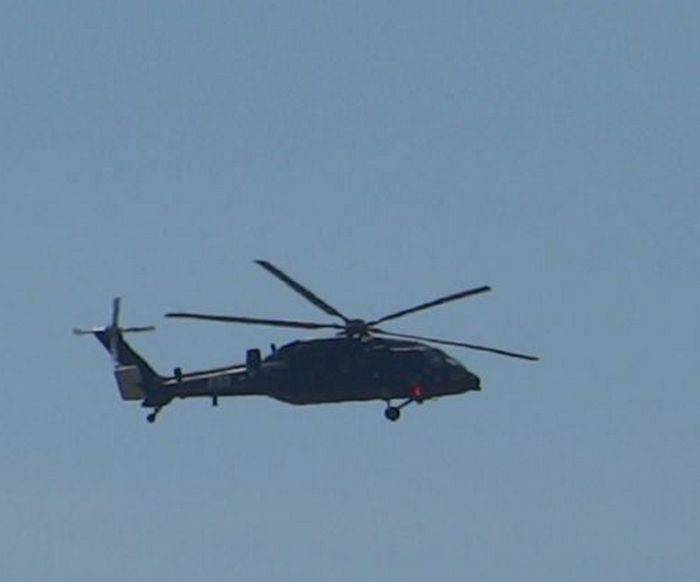 The pictures of the new helicopters show that they are equipped with rotors with five blades, while the American Black Hawk has four blades. In addition, Chinese helicopters have a shorter nose. It is known that in 80-ies, China purchased several samples of S-70 Black Hawk - an export modification of the US military helicopter UH-60 Black Hawk. But after 1989, when the Chinese government suppressed student protests, Western countries imposed an embargo on arms sales to the PRC. China has repeatedly attempted to "clone" the available samples of equipment, and in some cases they have been very successful. Thus, the French helicopter Aerospatiale SA 321 Super Frelon became the Chinese Z-8, and the Eurocopter Dauphin is produced as the Z-9 and Z-19.
Attempts to "clone" Black Hawk for a long time were unsuccessful, because China did not have the technical capabilities to manufacture aircraft engines of adequate power. It is known that the first test flight of the Z-20 prototype took place only in the 2013 year. According to unofficial information, the tests that took place in Tibet, will allow the manufacturer to test the operation of the helicopter power plant in rarefied air (the average height above sea level in Tibet is 4000 m), reports
"Warspot"