We often speak and write that after the collapse of the USSR, the majority left many relatives, acquaintances, and friends outside the borders of new states. We communicate, we remember, we regret. But the situation does not change and, probably, will never change. However, never say never. Maybe one day...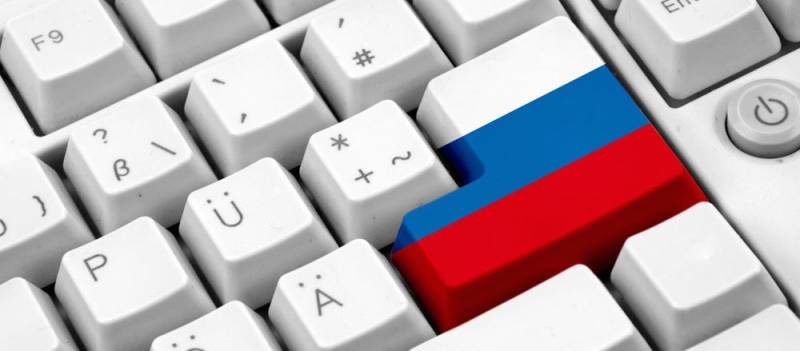 But this will obviously happen after most of us leave. And who will stay? Our children, grandchildren, great-grandchildren will stay. Well and further, depending on how much this "some day" will last. I do not know about you, but I often have a simple question in my head: will they want to change the situation?
Judging by how relations are formed between some former Soviet republics and Russia, how not only political, economic and other relations between our countries change, but relations between ordinary people, this will never happen ...
But at the same time, I observe a completely different situation among countries that were classical colonies of English-speaking countries. And among the countries that the Anglo-Saxons simply destroyed during various wars and conflicts. Destroyed in the truest sense of the word. And the most barbaric ways.
Yes, for some time these countries were ardent enemies of the Anglo-Saxons. But what happened next? During the life of the generation that destroyed? And in most cases a strange thing happened. Relations for some reason were getting better. Moreover, countries voluntarily went as allies to their enemies. Even the atomic bombing, which claimed hundreds of thousands of Japanese lives, does not prevent Japan from treating the US well and catching every word from Trump.
I reminded about Japan just like that. As the most telling example of the correct work with the losers. But there are still German cities broken apart, there are former Soviet republics of the Baltic States, there is a Poland loyal to the beginning of World War II. The list can be continued, but the essence will not change.
We often speak and write about the fact that from somewhere in our country a lot of "obvious US agents" have appeared, especially in the economy. We are surprised that, among the Russians, clearly pro-American liberals "started up". You read or watch the performance of such a Russian and you understand that here it is, the enemy. Not there, in the USA, but here, in Russia. But he is Russian, Soviet ... A person to whom the state has given free education. The person whom the state provided with housing. Yes, and he reached some heights in his business in this state. Why is that?
On the one hand, it is impossible to understand. This simply can not be, but in reality there is! And if you look wider? If you dig deeper? Well, I do not believe that the scrapping of human consciousness is happening just like that. He was a patriot of the USSR, a patriot of Russia, and suddenly he was reborn as a frantic enemy of his own state.
And you know how it seems to me, I found the answer to this question. And a hint of this answer is voiced at the very beginning of the article. Most of the "reincarnates" have fairly strong ties in the West. Not political, not ideological. Not. Just friendly. And there are these links during training in various Western universities, schools, courses ...
It is clear that young or not so people during the period of study come together. This is not forbidden and will not stop. Nature. It is clear that there are relationships that often persist for many years. It is clear that classmates, if necessary, will help a former classmate, classmate to start a new business or organize a new movement. Just a friend. Oh, it's not for nothing that our institute was called "friendship of nations". But this is in Soviet times ...
So what is the secret of the Anglo-Saxons? Why even today, communicating with the British, there is a certain disregard for the world from their side? Not paying attention? The British even treat Americans not as equals. I'm not talking about the Australians. There generally preserved the attitude of the "times of the first settlers sent to Australia". And while the parents from these countries are happy to send their offspring to study in English colleges and universities.
Here it is, the answer! The "national cadre", trained in the traditions of the Anglo-Saxons and having support among the English-speaking elite not only in their own country, but also abroad, quickly stands out from the gray mass of compatriots. He occupies leading positions in economics, politics, culture ... And not only occupies, but also "promotes his own".
Remember all these "university ties" that are required at alumni meetings. Like a chevron on the sleeve of a soldier. The sign of belonging to a particular clan. And it is absolutely not important in what year you studied "together". This is a clan of university or college graduates.
Exactly the same situation with us. Not the Russians, and the Soviet. Our education was not inferior to Western. More precisely: we were "equally careless" in some areas. Somewhere we are better, somewhere they. Often I see in the comments to my articles dialogues about the place of service or study. Part or university and years ...
But then, most recently, we carried out an education reform. And what happened? Are there fans of what today is called education in Russia? Are there supporters of this great exam? Someone from the teachers of Russian universities can now say that today students are more literate and more prepared than in previous years? Or are we today at all international venues where students and students compete, among the leaders? I don't want to remember about the championship of Soviet students ...
Everyone acknowledges that the existing education system is bad. Everyone talks about this from the highest tribunes. And the USE exists! And so far no one is going to cancel it. Education for the people! The people must necessarily know what color the dress was on the first ball at Natasha Rostova ... This is the most important of Tolstoy's novel.
Where do the children of our elites study? What universities do they graduate from? "Children" of any provincial governor is trained in local uni? I'm talking about the children of the oligarchs generally keep quiet. So what is next? Next will be what I described above ...
But back to our sheep. To what I started. Today we have to think about restoring order in our new "communal". We must think how our descendants unite. Just think for some reason, our government doesn't really want to. What for? We are so well fed. Like in that famous song. "First of all, airplanes, but what about girls? And then girls ..."
Only then it is necessary to create now. And create us! To make it come.
Think it's hard? Not at all. Even in rubles, dollars, euros, tugriks and other dongs it will not cost us anything! On the contrary, we have the opportunity to earn and create the future. Already today.
Believe me, how many people abroad, not only in the former Soviet republics, would be happy to teach their children in our schools and universities? Not even tens, hundreds of thousands. Do they have such an opportunity? Alas. Not! A boy or girl from Uzbek, Moldavian, French, Peruvian, or any other village can finish a Russian school? And boys and girls Russian university?
Dear, we live in the age of universal computerization. In the age of the Internet. Look around. Children with disabilities today using these devices are taught in normal schools. They do not live as disabled, but as simple children. Probably special, but children ... The system exists and works!
And why this system can not be used to teach foreigners? Let even on a paid basis. People agree to pay for a good and promising education for their children. Where are the "e-schools" in Russia? Where are the "electronic" universities?
Well, remember the very recent resentment in our country and in Ukraine about the new Ukrainian law on education. Outage We sat, dabbed and parted. All condemned - and what? And nothing. The law will work. Hungarians, Romanians and Poles for their compatriots "punch" learning in their own languages. Russia is not! So give people the opportunity to teach children remotely. Give people the opportunity to receive Russian certificates and diplomas. Give the opportunity not to become a "crest" in Russia.
Honestly, sometimes you look at how simple problems, the solution of which is not worth a damn, turn into a "political opposition", into an "ideological rift", into "the work of anti-Russian forces", and it becomes sad. Yes, let them turn and work. In the end, they pay money for it. But why are we chewing snot? Why don't we want to work?
The Russian language is forgotten in the world! .. Our schoolchildren are no longer the best schoolchildren! .. "Brain outflow to the West"! .. How many things, and ... Dear gentlemen and comrades, it's enough to feed people with tales of the West's strength and our weakness. Stop screaming at all angles about the impossibility of effectively resisting, because ... their economy is stronger. Raise need to bum out of easy chairs, throw your orders and circulars in the trash and out of the high offices. To the people go out and ask. Not to ask people for failure to comply with your instructions, but for people ... And, I am sure, you will hear many useful suggestions. Great set!