Myanmar received six Yak-130 combat trainers under the 2015 contract, with an additional batch scheduled to be delivered in 2018. Deputy Director of the Federal Service for Military-Technical Cooperation (FSMTC) Mikhail Petukhov, who heads the Russian delegation at the exhibition, announced this on Wednesday at the Defense & Security 2017 exhibition.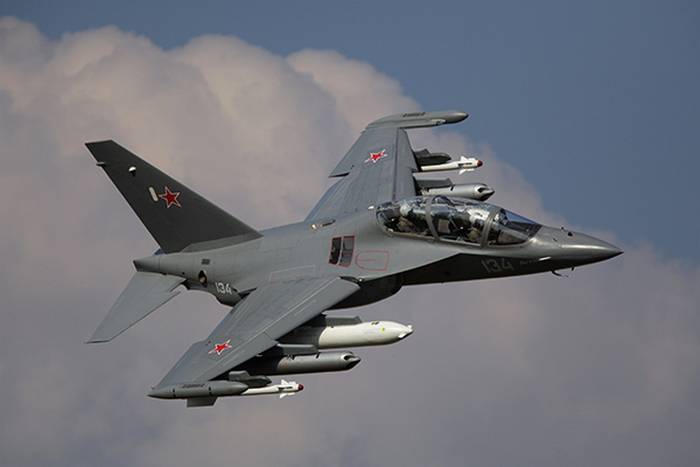 Currently, six Yak-130 combat-training aircraft are in service with the Air Force of the Republic of the Union of Myanmar. The delivery of an additional lot under the contract from 2015 of the year is planned for 2018.
- Said in the FSMTC.
The contract for the supply of Myanmar Yak-130 aircraft was signed in 2015 year. The first three aircraft were delivered in 2016 year, the second three - in 2017 year.
Yak-130 (according to NATO codification: Mitten - "Mitten") is a Russian combat training aircraft developed by the Yakovlev Design Bureau in cooperation with the Italian company Aermacchi to replace the L-39 training aircraft in the Russian Air Force.