Representatives of the Ministry of Defense of Ukraine and the so-called volunteer movement, which provides assistance to the Ukrainian Armed Forces, continue to publish materials on deliveries made for the Ukrainian Armed Forces and the national battalions to the Donbass. Virtually each of these publications is direct evidence that Ukraine is violating the armistice agreement previously reached by the contact group. It is noteworthy that the reports of Donetsk sources about the shelling of the territory of the DPR in Ukraine are called "fakes", while they themselves publish confirmations of the shelling of the territory of the people's republic from the available weapons.
Here is the publication of one of the representatives of the "volunteer" movement of Ukraine Yuri Mysygin on the social network:
Not all of my followers and friends will understand what these pieces of iron are in the photo.

We ordered the 53 Brigade and the 43 Infantry Battalion and today received 35 sets of special metal scales, so that our BMP-1 can now shoot at the enemy from closed-hidden positions.

Our BMP observers do not see, and the 73 caliber ammunition, by the way, not prohibited by the Minsk agreements, flies to the dugout or to the support post.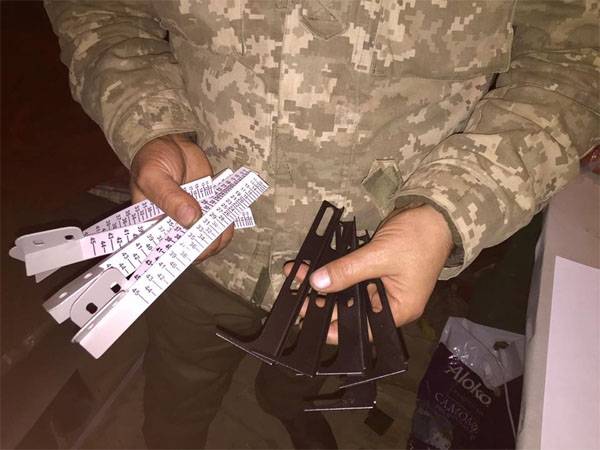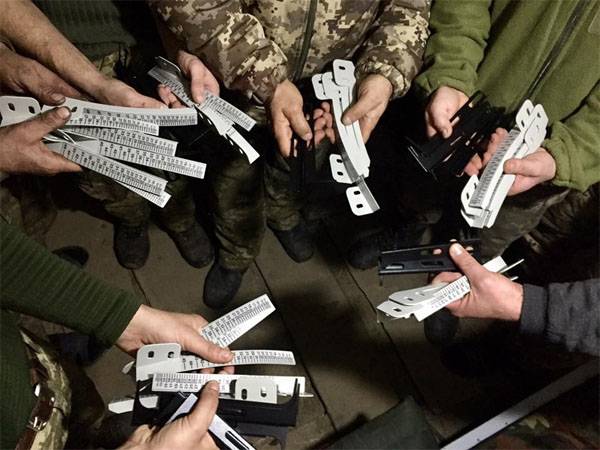 But Mr. Masyagin does not say that much more often Ukrainian ammunition arrives not in dugouts and opornika, but in residential areas of the DPR settlements. This leads to another civilian casualties, the destruction of the housing stock and the infrastructure of Donbass.