In Bulgaria, passions continue to boil around the MiG-29 aircraft repair and maintenance program. The Bulgarian pilots, who, as previously reported, refuse to sit at the helm of these fighters of the country's Air Force, claiming that the aircraft do not receive proper service and pose a danger in the implementation of flights, are adding degrees to the discussion of the topic.
Now the Bulgarian press writes that the prosecutor's office summoned for questioning as a witness in the case of non-performance of the contract with the Russian company of the former President Rosen Plevneliev. The criminal case itself was initiated against the former Bulgarian Defense Minister Nikolai Nenchev, who is accused of disrupting the program for repairing MiG-29 fighters.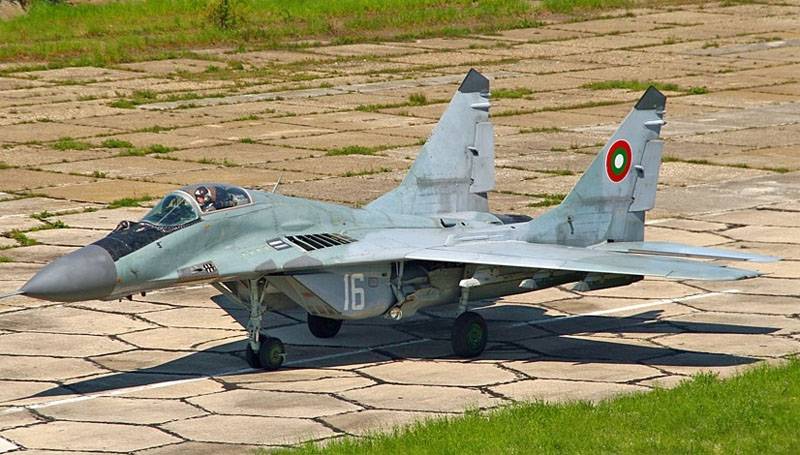 In July of this year, the current President of the Republic Rumen Radev was called as a witness in the case of repair (or rather the lack of repair) of the Bulgarian MiGs. Then, we recall, Radev said that the MiG-29 aircraft that are currently in service with the Bulgarian Air Force are "inappropriate." According to the president of the country, it would be more expedient to consider the possibility of purchasing "more modern fighters", for example, from Sweden.
The Bulgarian press recalls that the criminal case against the former head of the Defense Ministry Nenchev was instituted about a year ago. Nenchev is accused of having abused his official position and signed an agreement that caused damage to the treasury in the amount of about 4 million dollars. The agreement provided for the repair of MiG-29 aircraft by one of the Polish companies. This company and overestimated the total estimate of repair work, to which Nenchev eventually agreed.
Now in Bulgaria they say that they can purchase more than 1,2 thousand of parts of MiG-29 aircraft (including 20 engines) from Hungary for the repair of fighters in service with the country's air force.