The Su-30CM fighter is a really good car, but it is inferior in speed and combat load to the F-15E Strike Eagle, besides the Russian plane is not equipped with stealth technology, the German newspaper Die Welt writes. Article leads
InoTV
.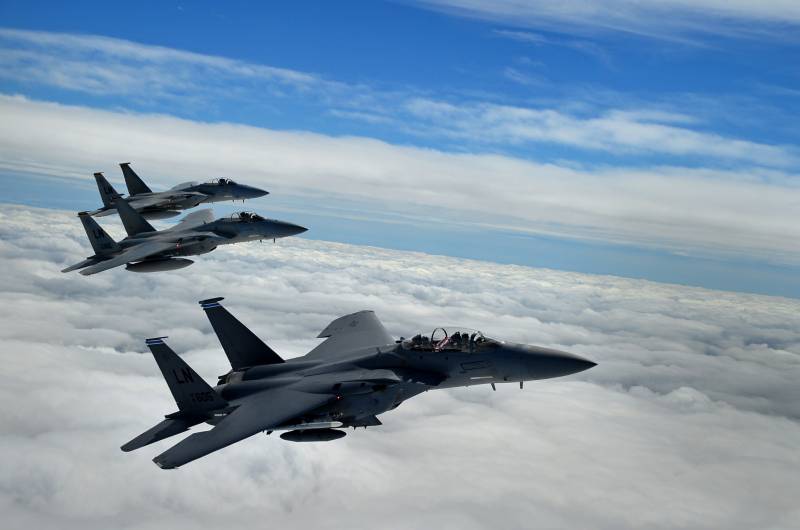 "Nesterov's hinges, cobras — this is what the Military Space Forces boast of," the material says.
Recently, the Russian Defense Ministry published a video that demonstrates the capabilities of the Su-30CM fighter - "this is the latest and most modern version of the popular Su-30 multi-role fighter," the newspaper explains.
"Spectacular shots" confirm that Russian fighters are indeed able to perform the most complex aerobatic maneuvers. "Such an air maneuver, like a cobra, is completely able to execute only a few military fighters," the author notes.
The new Su-30MM is able to pick up the speed of Mach 2. The fighter's combat load is about 8 tons, and the maximum flight range is 3 thousand km, the newspaper continues, "however, the new Russian military jet airplane has a drawback - there are no masking elements".
"Su-30CM is considered the answer to McDonnell Douglas's American F-15E Strike Eagle. According to The Business Insider, this is the first Su-30 with thrust vector control, which makes it very manoeuvrable and easily manageable. The manufacturing company "Irkut" even talks about "super-maneuverability" in an attempt to attract customers. That's just the combat load of the F-15E more than the Su-30CM. In addition, the American fighter achieves the speed of Mach 2,5 and is equipped with "stealth" technology, "concludes the publication.