The media, citing sources in the Verkhovna Rada, report that next week the people's deputies will consider the possibility of breaking off diplomatic relations with the Russian Federation. In fact, we are talking about the consideration of an amendment to the law on the so-called "reintegration of Donbass", introduced by the deputy from the Bloc of Petro Poroshenko, Ivan Vinnik.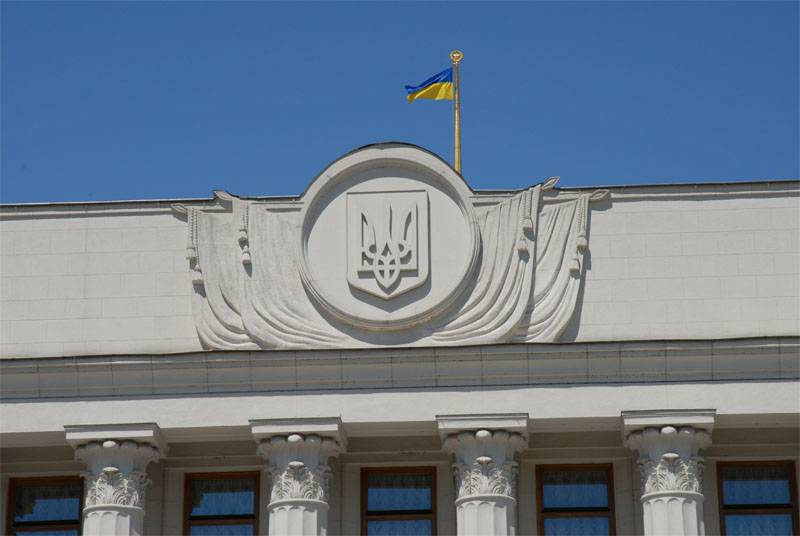 This amendment implies a break of diplomatic contacts with the Russian Federation, expressed in the closure of a diplomatic mission. Here it must be recalled that the Russian diplomatic mission in Ukraine has recently been continuing its work without a chief official, the Russian ambassador to the Square.
At the same time, it is noted that Ukraine has already begun a "search" for a country that, in the event of a final rupture of diplomatic relations with the Russian Federation, would represent the interests of Ukraine in Russia. Experts express the opinion that this can be either Switzerland or the Republic of Belarus.
Recall that this is not the first message about the alleged readiness of Kiev to break off relations with the Russian Federation. However, all the previous ones turned out to be empty.
If the final break of diplomatic contacts really takes place, then it will inspire the Ukrainian radicals, with whom Poroshenko's regime continues to flirt. But what about this will say the millions of Ukrainian citizens who are on the territory of the Russian Federation? - open question. Although, those who went to the Russian Federation for permanent residence, or at least for work, do not care what decisions the zombie power in Kiev makes.