This month, the Ministry of Defense of the Russian Federation will receive ten upgraded heavy flame throwers TOC-1A "Solntsepek", according to the department of information and mass communications of the military department.
The modernization of the base model has affected, first of all, the range and accuracy of guidance. Thus, the range of TOC-1A increased to 6 kilometers, and targeting in the horizontal and vertical planes is now done using electro-hydraulic drives using a laser rangefinder and ballistic computer.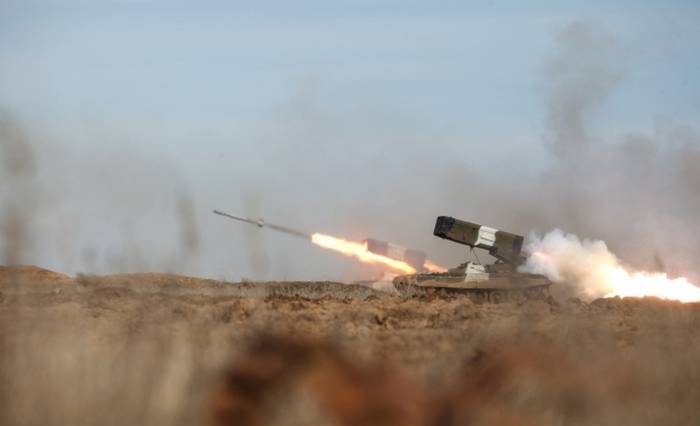 We add that the heavy flame-thrower system "Solntsepek" is designed to disable lightly armored and automotive vehicles, arson and destruction of buildings and buildings. TOC is very effective for the destruction of enemy personnel located in open areas and in fortifications.
This flamethrower system was adopted by the Russian army in 2001. It is mounted on the base of the chassis.
tank
T-72, which allows you to protect the crew and ammunition from enemy fire.
"Sun" proved to be effective during the anti-terrorist operation in Syria. It is in service with government troops of the republic.
- added to the Ministry of Defense.