Hanjin Heavy Industries and Construction (HHIC) transferred to South Korean
the fleet
PKX-B (Patrol Killer Experimental B) PKMR 211 Chamsuri-211, a leading missile-artillery boat of a new type, reports
bmpd
.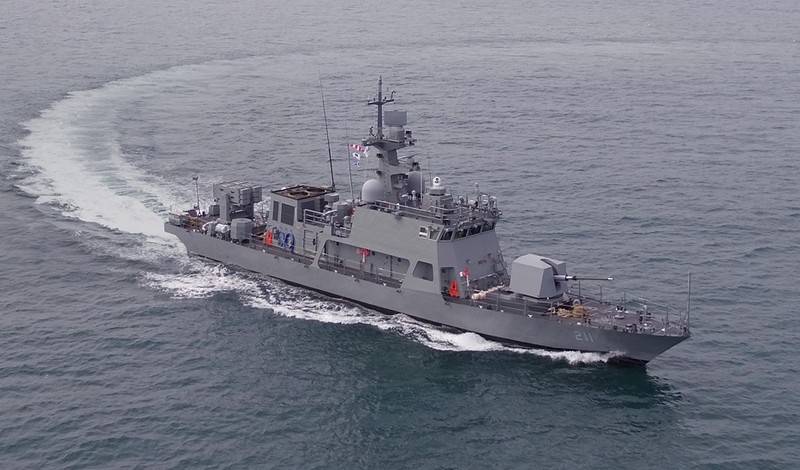 PKH-B is a reduced version of PKN-A type 570-ton missile boats (PKG, Gumdoksuri type), built for the Navy of the Republic of Kazakhstan in the number of 18 units from 2007 to 2017 year.
The boat has a full displacement of about 300 t, length - 44,7 m, width - 7 m and draft - 2,4 m. Combined diesel-gas turbine power plant of type CODAG includes one (after two RCH-A) afterburner gas turbine General Electric LM 500 with power 6000 hp and two Caterpillar Marine C3 cruise diesel engines. Full speed is 41 knot.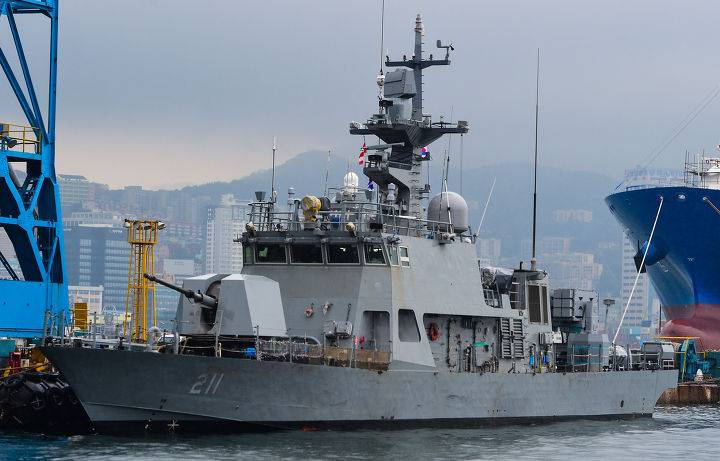 Arms of the PKKH-B type are made up of a 76-mm universal automatic automatic gun mount, two remote-controlled production units with 12,7-mm K6 machine guns, as well as a 12-mm launcher 130-launcher of missiles with a range of up to 20 km, located at the stern. The main purpose of the PKKH-B is the defeat of small combat boats and landing craft of the DPRK, as well as the coastal artillery positions of the enemy.
It is planned to build at least 34 boats RKH-B.