Deputy of the Verkhovna Rada of Ukraine Dmitry Tymchuk was concerned about the question of how many servicemen of the Armed Forces of Ukraine returned to the territory of Ukraine after the reunification of the Crimea with Russia. His request to the relevant authorities received a response that after reunification, less than 30% of the Ukrainian military and a little more than 10% of the staff of the Security Service of Ukraine (SBU) who served on the peninsula returned to Ukraine. That such data received Tymchuk from the Ministry of Defense of Ukraine and the SBU.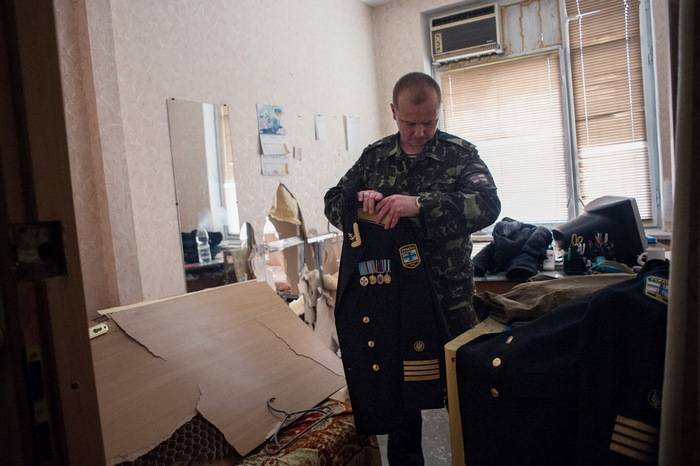 On 1 March 2014, the military units and institutions of the Armed Forces of Ukraine, stationed in the Crimea, served 13 thousand. 468 military personnel, including: officers - 4. 637 people, private, sergeant and senior officers - 8 thousand. XNUM person. 831, thousand soldier, 3, 991, 1, 649, 2, 342, XNUMX, XNUMX, XNUMX people
- says the response of the Ministry of Defense, who quotes the agency
UNIAN
An even smaller part of workers returned to the SBU. From 1 thousand 619 SBU employees moved only 217 people, said the service's response to a parliamentarian request.
At the same time, in 2016, the Chief Military Prosecutor of Ukraine, Anatoly Matios, presented several other figures. He reported that as of 26-27 in February 2014, on the territory of Crimea there were 20 thousand 320 Ukrainian servicemen in the Crimea. Of this number, 6 thousands of servicemen relocated to the mainland of Ukraine.