The scale of the withdrawal of Russian troops from Syria after the victory over the terrorists will depend on the prevailing situation, but both bases are likely to remain, reports
RIA News
Statement by Deputy Foreign Minister Oleg Syromolotov.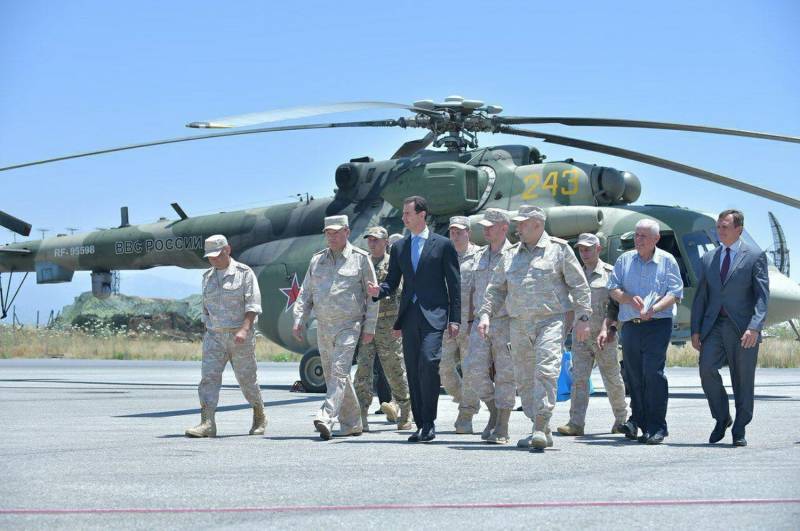 I think we will have bases. In what form - I cannot say, I am not the Minister of Defense, it's better to turn to him for this,
said the diplomat to the agency.
In March 2016, the President of the Russian Federation decided to withdraw the majority of the Russian VKS grouping in connection with the successful completion of the tasks. At the same time, Moscow did not refuse to commit to supplying the Syrian government with weapons and equipment and training military specialists; Hmeimim airbase and a naval weapons and military equipment point in Tartus are still functioning. In addition, there is a Russian reconciliation center in Syria.
According to Syromolotov, if the IG grouping (banned in the Russian Federation) has about 10% of the territory conquered before, then Dzhebhat al-Nusra (banned in the Russian Federation) continues to act, and a struggle is being waged against it. In addition, individual gangs in Syria move between factions, sometimes acting independently.
We very often come in unexpected players who were not on the field, and then they appeared, and the situation changes radically,
noted the deputy minister, citing as an example the results of the Kurdish elections, which may affect what they take in the future.
Therefore, (something) to guarantee and assign deadlines now simply has no real prospects,
added on.