Confirmed information about the crash of the An-2 aircraft that made passenger flights in the Far East. The aircraft showed problems immediately after takeoff in the area of ​​Ekimchan village (Amur region). The Regional Emergency Management Department and the local air carrier report that there were two crew members on board the aircraft, there were no passengers on board.
The pilots attempted to land the aircraft after troubleshooting, but during a hard landing the plane hit the ground in a wooded area between the airstrip and residential buildings. As a result of hitting and touching the trees, the board caught fire.
One of the pilots was killed, the second managed to escape. Moreover, it was noted that the surviving pilot refused hospitalization.
There are currently no reports of which airline belonged to the small-engine aircraft and what caused the hard landing that led to the tragedy. It is known that the board made a flight on the route Ekimchan - Udskoe (Khabarovsk Territory).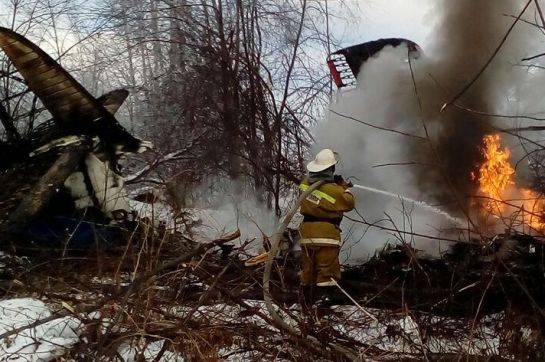 Transport Prosecutor's Office, as the portal reports
"Port Amur"
, started checking upon the incident.