In an interview for the Polish edition of Do Rzeczy, the country's defense minister, Anthony Maciesewicz, said that "Poland is not afraid of Russia." According to Matserevich, Poland is not afraid, because "along with it comes NATO, able to resist Russian aggression."
Matserevich:
If Russia applied its full potential against us, we would be in a position not particularly better than that which was in 1939. But we now have our NATO allies. And because Poland does not feel the fear of Russia.
Matserevich said that while it is important for Poland itself to increase its military potential. According to the head of the Ministry of Defense of the Republic, an important component of security is building up an army of up to 200 thousand people.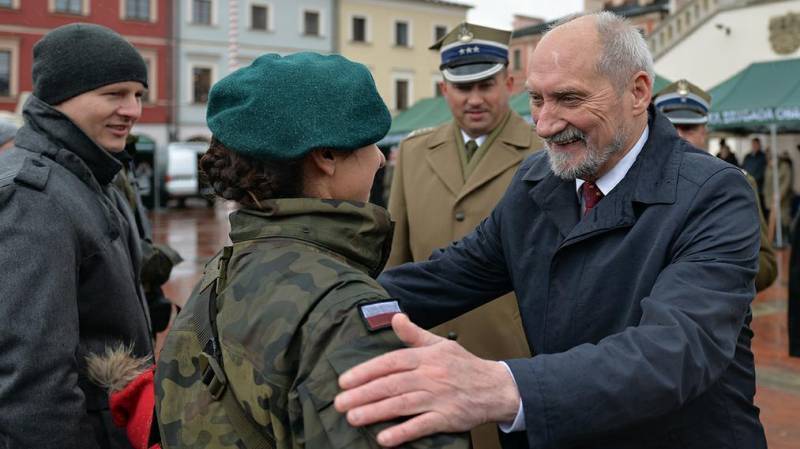 Poland's Minister of Defense, as usual, sucking the information out of a finger, also announced that the Russian troops had allegedly remained in Belarus after the Zapad-2017 exercise.
Matserevich:
Russia is thus trying to show us its strength.
This statement is made by the head of the state's ministry of defense, in which American troops have long been in control, demonstrating their strength. And hardly ordinary Poles are unaware of the fact that the NATO battalion arrived in Poland certainly not in order to "defend the country from the possible aggression of Russia." The population of Poland, familiar with
history
, he is well aware that the West may well use Poland and the Poles as mechanisms of great provocation.
Matserevich:
Russia cannot really threaten us, as it fears the reaction of our North Atlantic allies.