Information Agency
Interfax
publishes a report that as a result of an attack on law enforcement officers of the Republic of Ingushetia there are dead and wounded. The incident occurred in the settlement Yandare Nazranovsky district the day before. It is known that four policemen were injured, one died.
Four injured traffic police officers are in the hospital. The condition of one of them is assessed as heavy. He was taken to the intensive care unit.
The shootout at the traffic police post occurred, according to some sources, after the eruption of the structure. Two attackers were neutralized. At the moment, the identity of one of the bandits is known. It turned out to be a resident of Karabulak Magomed Murzabekov.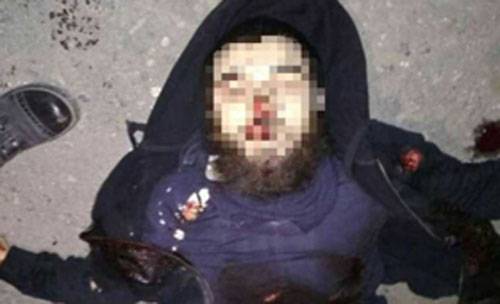 Personality of the second destroyed militant is installed.
In law enforcement agencies claim that the body of the second militant is removed from the rubble of the almost completely destroyed traffic police post. It is noted that the militants used an improvised explosive device. Its capacity amounted to 10 kg of TNT. The local media said in a statement that the second gunman who set the bomb into action was probably a suicide bomber.
According to recent reports, there are no dead and wounded among the civilian population.