Today
Ministry of Defense of the Russian Federation
congratulated servicemen and military intelligence veterans on their professional holiday.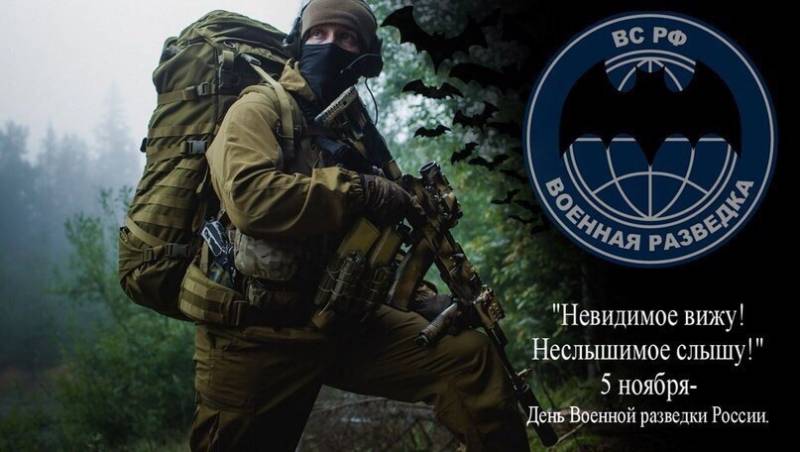 On November 5, 1918, the Registration Office of the Field Headquarters of the Revolutionary Military Council of the Soviet Republic was formed to coordinate the efforts of all the intelligence agencies of the Red Army, which became the prototype of the modern central military intelligence agency of Russia.
"Throughout its
stories
military intelligence plays a special role in strengthening the defense capability of our state. During the years of severe trials and in peacetime, it provides the country's leadership with complete and reliable information necessary for making critical decisions in a timely manner, "says the order of the Minister of Defense Sergei Shoigu.
At the present stage, military intelligence officers adequately continue the glorious traditions of the older generations. In difficult conditions, often at the risk of their lives, they successfully fulfill the tasks assigned to protect Russia's national interests, make an invaluable contribution to the fight against international terrorism, displaying the highest professionalism, exceptional restraint and personal courage,
noted the minister.
"Dear comrades! Congratulations to all on the holiday! Thank you for your dedicated service, honest and honest work. I wish you good health, happiness, new achievements for the benefit of the Fatherland! ", The document says.