Turkish designers have gained enough experience to create a domestic attack helicopter. According to the portal janes.com, the company Turkish Aerospace Industries (TAI) announced the start of work on the creation of a combat vehicle called ATAK 2.
To date, TAI is already producing attack helicopters T129 for the Turkish army (the car is a licensed copy of the AW129 Italian helicopter Mangusta, developed in 80-e).
Computer model of the helicopter ATAK 2.
TAI indicates that ATAK 2 will be bigger and heavier than T129. The weight of the helicopter will be 6 t, while it will have a high level of booking and can carry both artillery and rocket-bomb armament.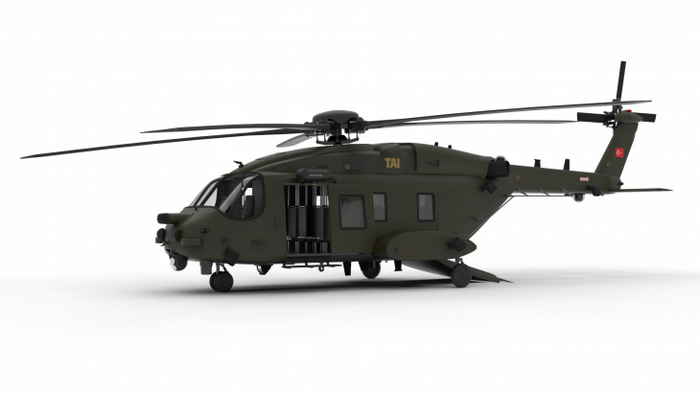 Computer model of the helicopter T625.

To reduce the cost of developing a new rotary-wing machine in the TAI plan to use the developments obtained in the design of the helicopter T625. This multi-purpose 10-ton machine with a capacity of up to 20 people will be made for the army in various versions. Despite differences in configurations and purpose, ATAK 2 and T625 helicopters will be developed in parallel, and their elements will be in many ways similar and even interchangeable, reports
"Warspot"