Another large package of documents, one way or another connected with the murder of John F. Kennedy, was published by the National Archives of the United States. 676 documents turned out to be in general access, of which more than 550 were declassified by the US Central Intelligence Agency, as well as other special structures of the United States, including the Pentagon and the special commission of Congress.
After getting acquainted with a number of published materials, it becomes clear why the publication of hundreds of documents, the authenticity of a significant number of which causes obvious doubts, has been carried out right now.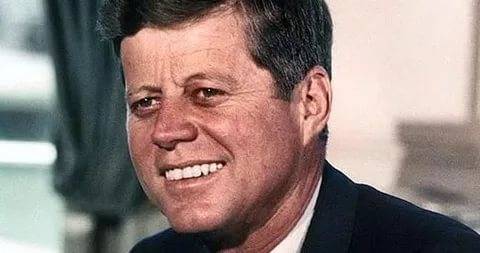 The fact is that the States are trying by all means to push the version that accused of killing 35 US President Lee Harvey Oswald into the first place was connected with the Soviet Union. In particular, the documents contain a record of a telephone conversation between Lee Harvey Oswald and a representative of the USSR Embassy in Mexico City.
Earlier it was reported that the "Kennedy assassin" allegedly had contacts with the Soviet special services.
In other words, Washington is trying to drive into the heads of ordinary Americans (and not only Americans) the idea that Russia (the USSR) and half a century ago carried out "interference in inter-American affairs." About why, in this case, the documents on the "Soviet intervention" were not published for more than 50 years, they prefer to remain silent in the CIA, the Pentagon and the Congress. This is all the more strange because of a much smaller informational or political occasion (for example, banning the departure of Jews from the USSR) in the United States tried to impose sanctions, preliminarily trumpeting about this to the whole world through controlled media.