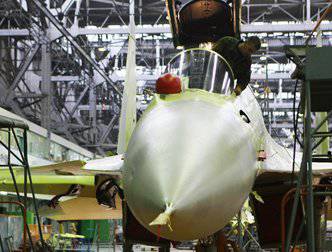 RIA News
. Russia in 2012 will exceed last year's level of supplies of arms to foreign customers, Alexander Fomin, first deputy director of the Federal Service for Military-Technical Cooperation, told reporters.
"The plan we have put is slightly higher than the volume we made over the past year - it's over 13 billion dollars. And I think we'll fulfill it," said Fomin, who heads the official Russian delegation at the 17 international military and military exhibition. aerospace technology FIDAE-2012, taking place in Santiago (Chile) from March 27 to April 1.
Speaking about some reduction in the portfolio of orders for military-technical cooperation, Fomin noted that this situation was predicted and there was nothing terrible about it.
"I can not say that now the situation is catastrophic, but a certain slowdown in the growth of the portfolio of orders today for the first two or three months of the current year in comparison with the dynamics of the 2011 of the year can be fixed. Nevertheless, there is nothing too dramatic about this," said Fomin.
The portfolio of orders, he noted, as a rule, includes obligations under already signed contracts, but for one reason or another they are not always completely fulfilled.
One way or another, Fomin noted, at present everything is quite predictable, including the pace of filling the order book.
"We predicted some time ago its stabilization, slowdown and growth. And while I see no reason for concern," concluded Fomin.