The head of the defense committee of the Federation Council, Viktor Bondarev, said that by creating a camp of moderate opposition in Al-Tanfah, the US is trying to prolong the armed conflict in Syria.
Another "moderate opposition" in Al-Tanfah - an attempt by Americans to drag out the war
- stressed Victor Bondarev.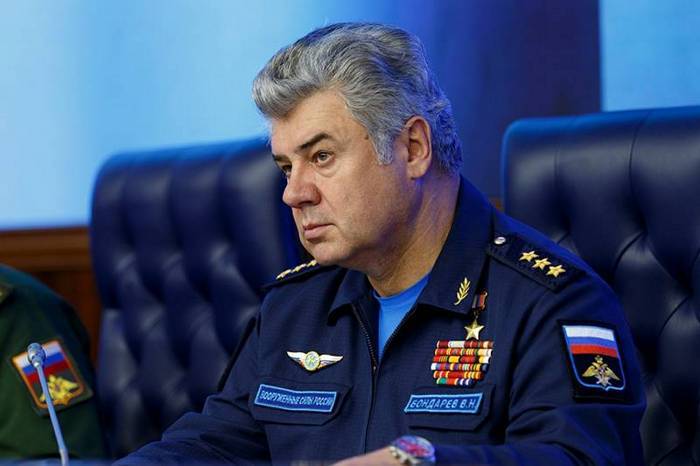 The senator noted that the States are accustomed to earn wars.
History
replete with such examples. Who won the Second World War? Soviet Union. And who "won"? Won, however surprising it may sound, the United States. After all, they were the ones who made a profit by hoisting on their own - I must say, non-state - the whole world's currency. Today, the dollar decides what the oil quotes will be, the dollar decides which countries will be richer and which will be. Moreover, the "green" emission of the Fed has long exceeded the absolute value of all the material benefits that the United States produces, their entire real sector of the economy. How to sell the next batch of undervalued dollars? The algorithm is run-in: to ignite a military conflict, and if suddenly it began to fade, start heating it with all means. Opportunities are opening up not only for strengthening the dollar, but also for selling huge "arsenals" of American weapons and military equipment, intended, strictly speaking, not at all for defense, but for attacks and attacks.
- declared parliamentarian
At the same time, Viktor Bondarev added that Russia in the current situation should fully assist in resolving the situation in Syria, in particular in the territory of Al-Tanfa, where civilians are suffering in the Er-Rukban tent camp - without medical care, drugs, or food.
Of course, the priority now is to save people, and then identify and punish the perpetrators. But the guilty should be punished!
Russia intends to raise this issue in the UN Security Council.
- added senator