In India, the world's highest mountain road, 86 km long, was built
Lenta.ru report
message NDTV channel.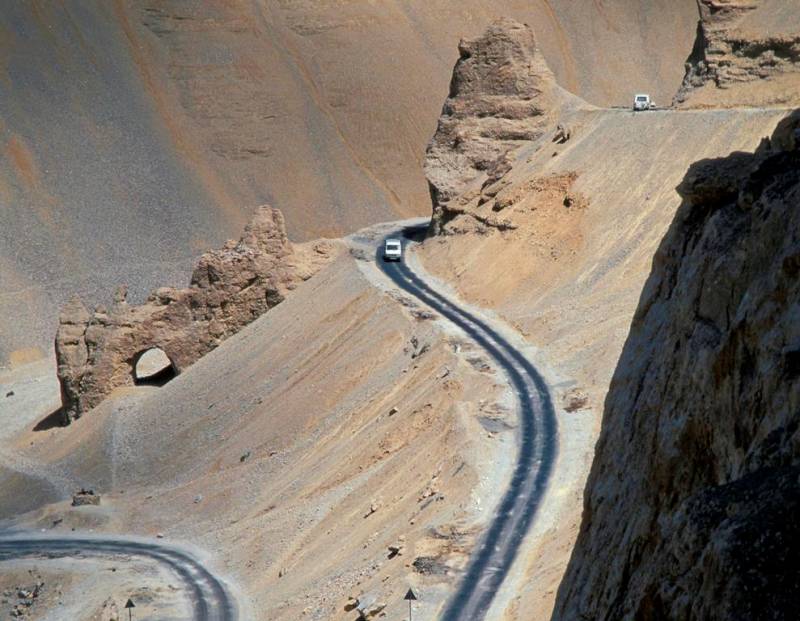 According to the Indian television channel, the new highway "connects the towns of Chisumle and Demchok in the region of Ladakh in the state of Jammu and Kashmir in the north of the country".
It is reported that the highest point of the road is located at a height of 5883 meters (19 300 feet).
The route is located on the border with China and is of strategic importance. Indian camp is located in Demchok.
As the channel noted, "construction proceeded under the harsh conditions of rarefied air at low temperatures."
India is actively building motorways and railways in Ladakh, which, if necessary, will allow for the prompt transfer of troops and equipment to the mountainous region. In New Delhi, they also said that they intend to build the Bilaspur-Manali-Leh railway line in the coming years, which will link remote areas of the mountainous states of Himachal Pradesh and Jammu and Kashmir, including the Ladakh region, with the rest of India.