The Northern Fleet creates a system for monitoring the surface and underwater conditions of the Northern Sea Route and full control of the airspace over its Arctic zone of responsibility, reports
RIA News
the message of the commander of the Federation Council Nikolai Evmenov.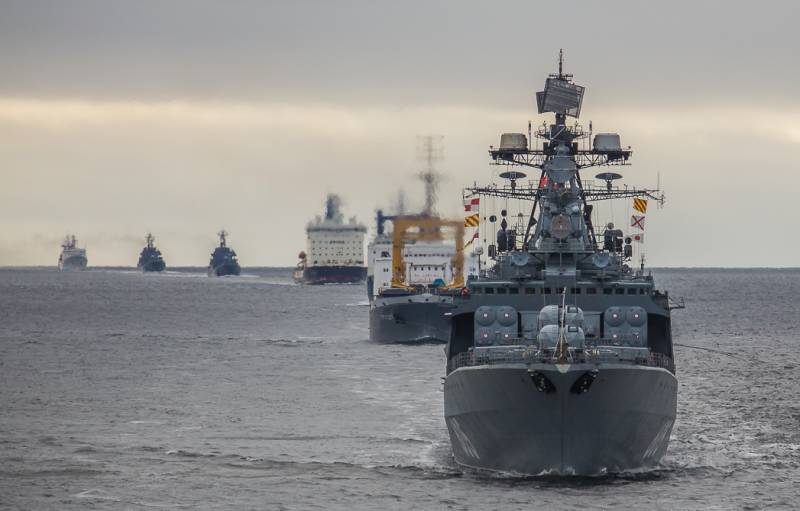 The Vice Admiral noted that "at the end of 2015, the first anti-aircraft missile regiment on Novaya Zemlya archipelago, armed with a modernized air defense system, took up combat duty.
In the future, the forces and means of air defense will only be improved and built
He stressed.
According to Evmenov, starting in 2012, ships and vessels of the Northern Fleet make regular trips along the seas of the Arctic Ocean "to master the theater of navigation, improve the Arctic training of sailors and personnel of ground and coastal forces
fleet
».
The commander said that in 2017, the campaign was the most ambitious and most intense.
A detachment of ships and support vessels of the Northern Fleet passed a total of about six thousand nautical miles. From Severomorsk to the New Siberian Islands and back. Through the waters of the Barents, Kara and Laptev seas, as well as along the Yenisei River to the port of Dudinka. In this area, the fighters of the Arctic motorized rifle brigade together with the units of the Airborne Forces and the special forces conducted an interspecific tactical doctrine on the protection and defense of an important industrial facility in the Arctic,
he said.
The agency reminds that in December of this year 3 will be fulfilled since the moment of the creation of an interspecific strategic association based on the Northern Fleet to protect Russia's national interests in the Arctic. In the zone of responsibility of the Federation Council are 4 Russian region, the airspace, the Arctic Ocean and the northern coast from the border with Norway to the Laptev Sea, inclusive.