Washington is in direct talks with the DPRK leadership at the diplomatic level, despite statements by the US President Donald Trump that this is a waste of time, reports
TASS
Reuters report.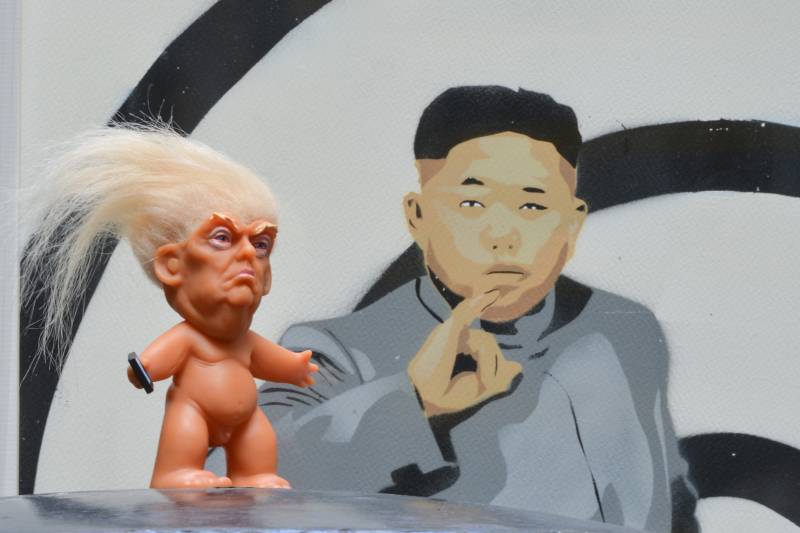 Irish version of the doll - Troll Donald Trump
According to agency sources at the State Department, US Special Representative for the DPRK Joseph Yun, using the so-called New York communication channel, "quietly contacted North Korean diplomats at the UN, when in recent months Trump did not hesitate to use unflattering expressions addressed to DPRK leader Kim Jong Yna.
The head of the White House, in particular, stubbornly called the head of the DPRK a "little man-rocket", and threatened to bring down "fire and rage" on Pyongyang if he tried to launch a missile attack on the United States or its allies. However, Kim Jong-un, these threats are not impressed.
Recall that in July, the DPRK twice tested ballistic missiles, in August and September carried out two more launches of the BR, which flew over Japan. 3 September Pyongyang announced the successful testing of a hydrogen charge designed for an ICBM warhead.