В результате определённых
historical
событий 20-го века имя «Гитлер» и название «нацизм» стали нарицательными. Так случилось, так произошло. Поменять что-то тут очень сложно. То, что на самом деле Гитлер был не совсем тем человеком, которым его рисует пропаганда, и то, что на самом деле фашизм и нацизм явления несколько разные (очень разные) — уже другой вопрос. Сложилось то, что сложилось, и произошло именно то, что произошло. И Гитлер, и нацизм/фашизм (на Западе чаще употребляется именно слово «наци» с его производными) стали своего рода брендами (антибрендами).
It impressed so tightly into the mass consciousness after the Second World War. Both here and in the West. Hitler is bad, and the Nazis are bad. And it has become such a stable stereotype, so stiff and numb that it is virtually impossible to "break" it. But the story is on, the political situation is changing, and after the 1991 year, certain funny conflicts began to arise. In principle, they began to arise even earlier, when the FRG became a part of NATO and the EU - that is, in fact, "their own" country, but the USSR — just the enemy.
But it has become most clearly and openly manifested in recent years (life goes on, and politics does not stand still). Hitler was an absolute evil, and he with his hordes can not be justified, but what to do, how to act in the current situation? He was just the de facto all-European (western) leader, and he fought with Soviet Russia ... and lost to Soviet Russia too.
It was here that everything started to turn out ... There are quite a few aspects of this problem, one of the most interesting is the accusation of modern Russia in fascism. A kind of "knight's move." As already mentioned, it is not by chance or unexpectedly once. There is "bad fascism", and someone must be extreme. It is clear that leaders, for example, do not want to be categorically extreme in Germany, and none of the European leaders want it.
Meanwhile, fascism (Nazism) did not arise suddenly and immediately, but is a kind of organic part of European history / culture. It is European, but not Russian. The history of the emergence and development of the fascist (Nazi) ideology is certainly a very interesting and even fascinating topic, but that is why it has been studied fairly well (it's too late to describe them). Hitler, Mussolini, Franco fit perfectly into European culture and history.
They are "theirs" completely, finally and irrevocably. In 20 / 30 of the 20 century, fascism / Nazism in Europe was a kind of "mainstream". To deny it is absolutely meaningless - it was so, you cannot throw out the words from the song ... If it were not for the crushing defeat of the Axis powers, it is not known how the further European (and world) history would have been formed. The future of humanity for many generations to come might be quite a National Socialist one.
Fascist regimes in Hungary, Croatia, Romania, too, looked quite to themselves organically. And they had quite a prospect for a different outcome of a big war. But not in Russia. The regime that emerged in the USSR was, so to speak, communist, which categorically and fundamentally distanced itself from both "bourgeois democracy" and various Nazi / fascist regimes. Ideological differences, for example, between Hitler and Stalin were fundamentally insurmountable. Not even that: there was a gigantic gulf between them, which was impossible to overcome.
If anything: the regimes of Mussolini, Hitler and even Franco
no
They did not know the problems with legitimization - they were recognized almost immediately. But the USSR, with international recognition, had just huge problems ... Giant problems. Finally, they were resolved closer to the end of WWII. Or even in Potsdam. Already after the war. But Herr Hitler from such concerns was completely spared, as was Signor Mussolini ...
Let us recall: the USSR from the moment of its formation until the moment of its collapse was in the most severe ideological blockade and political isolation, but from the German Nazis no one was devil in 30-s. And even more - they actively cooperated with them.
Attempts today to unite Nazism / Fascism and Communism under the name of some "totalitarian" ideologies raise too many questions - the attitude to them in the West was too different. It does not fit somehow. Today, someone there in the West "does not see any difference," but before WWII, the "difference" was simply glaring. And the "brand" of communism is so "lit up," that merging it with "Nazism" into a single whole is still not a child's task.
I'm not talking about that — a good idea is "communism" or not, but about the fact that she lived for herself an independent life and had quite characteristic signs. She had very little in common with Nazism. Even then, in the 20-e / 30-e years, Stalin was against Nazism. That is, he opposed the Nazis, when "it was not yet a trend"!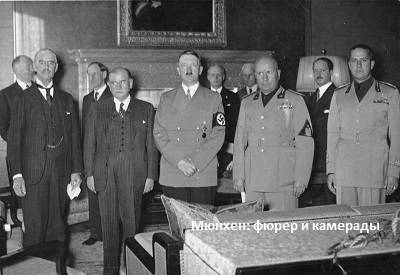 You can find hundreds of photos of Western politicians who visited Hitler and the houses that were friends with him ... But everyone knew everything about the Gestapo and about the concentration camps, but almost no one was outraged ... Nobody really wanted to get up "to fight the Nazi regime" in Europe 30 ... In the US, too, no one got on the watch ... And now we have to prove that just Russia is the main culprit and almost the main stronghold of the totalitarian Nazi idea ... But you will not find a picture of Stalin with Hitler - you have to make collages.
Because there is such a political order - that is why. The trouble is this: there was a very tough confrontation and an absolutely uncompromising war, including in the ideological sphere. Hitler's Nazism and Stalin's communism are not compatible at all. That and the other doctrine are absolutely clearly and unequivocally stated in open works and implemented in practice. Information is available to everyone.
So, if the basis of the Soviet ideology is internationalism and friendship between nations, then the ideology of "racial superiority" was clearly spelled out in the ideology of Germany. Excuse me, what is there in general? The problem of overpopulation of the planet and the shortage of resources in the USSR and Germany were solved in their own way - the solutions were absolutely "perpendicular".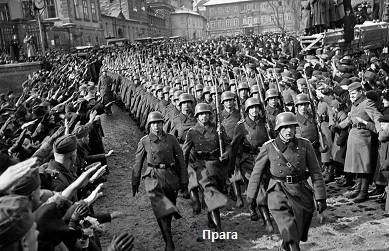 By the way, the German-Nazi version of the "bright future" (in case of victory in the east / non-aggression on the USSR) had quite good prospects. But what have the USSR, Stalin and the communist ideology? Today, intensive efforts are being made to prove that the USSR and Nazi Germany or Stalin and Hitler are one and the same. Strange such attempts ... between the two systems there was an overt antagonism.
For them, there was an absolute and obvious incompatibility: after the Molotov-Ribbentrop Pact, Hitler had enormous ideological problems both within Germany and with the European-fascist allies, and even with "militaristic Japan" - nobody understood him. Exactly
ideological
Problems. Any agreements with England or France did not cause any disputes, but here there was a "plug". This pact was not accepted and understood neither in Italy, nor in Spain, nor in Japan. Hitler raped from this pact, on the one hand, great practical benefits (we are talking about this!), But, on the other hand, he pushed away the wide Nazi-fascist public.
That is, even for the absolute dictator Adolf Hitler, the pact with Stalin had a very high price in the field of ideology (unlike the pact with almost any other country). And today we are told that Stalin and Hitler (and their regimes) are twin brothers! So what if they did not merge then in totalitarian ecstasy? Something prevented them ...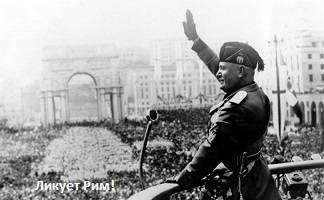 One of the reasons for Hitler's attack on the USSR is a categorical and complete ideological incompatibility with it. Hitler's regime and Stalin's regime could not long exist under the same sky. Here with Franco and Mussolini, "living together" was possible, as well as with the regime of Horthy in Hungary, as well as with Antonescu in Romania, but not with Stalin and the Communists.
In principle, quite recently it was rather strange to talk about it, but time passes ... political attitudes change. And today, they are persistently trying to prove that the regimes of Hitler and Stalin were as close as possible to each other. If this is true, then what prevented their "tender friendship"? War is not for life, and death is not a joke for the sake of.
During WWII, Hitler repeatedly and aggressively sought a truce with the Western allies. "Sit War" - this is just a continuous attempt to "agree on good terms." Hitler, in principle, did not want to take Paris, but I had to. But in relation to the USSR, everything was much simpler and more brutal. Nobody in Berlin tried to stop the fighting on the Eastern Front, no one was looking for a truce, even when the front rolled back. And ideologically this was unacceptable.
But not with the Western allies ... That is, there was an ideological gulf between the Third Reich and the USSR, and there was no ideological gap between the Reich and the allies ... why? Even during the "joint war with the Nazi regime", the level of trust achieved by Hitler in the West in the 30 was very difficult for Stalin to achieve.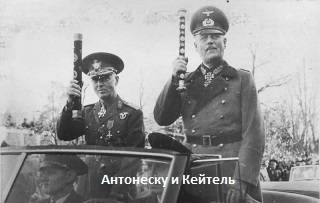 Why all this long and banal introduction - to retell the "doctrine of democracy", the "doctrine of Nazism" and the "doctrine of communism" - is a long, tedious and unnecessary today with the Internet. The author simply wanted to show that the communist doctrine was absolutely separate and "equidistant" from both Nazism and "bourgeois democracy", which were just in tune with each other.
Alas, it was so. Alas, today it must be proved! The conversation is not about whether this very "communist ideology" is good or bad, talking about the fact that it is not compatible with the Nazi ideology of the Third Reich. And Hitler knew about it. That is why he attacked in the early foggy morning of June 22. The Third Reich and the USSR could not exist side by side - alas, it is. It's a shame that the then German ideologists and politicians understood this perfectly well, and many contemporary Russian / foreign historians did not.
And many foreign (including "short-sighted") journalists and publicists with bloggers refuse to understand this flatly. Just the "anti-brand" of Hitler / Nazis / fascists is very well promoted and I want to take advantage of this.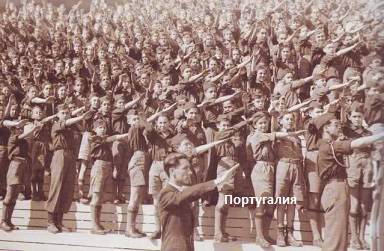 And there are "bold" accusations that real Nazism is there, in Russia, and Putin is a kind of "Hitler today" and someone even remembers something about the Sudetenland ...
Here it is strange, gentlemen, comrades, it is very strange - imagine that you drink only jelly, tea and juice, and you are publicly accused of alcoholism and offered to encode; Imagine that you are eating like not in yourself and do not interfere with any photo already, and you are immediately reproached for anorexia and offering a boutique with sausage; Imagine that you do not miss a single skirt and that you see the meaning of life, and you are suspected of hidden homosexuality ...
"Abydna, you know." It's strange for the old brewer to hear accusations of not wanting to watch football in the pub with friends or even crush a glass and a kebab ... Seriously, Russia's accusations of fascism are not normal, not because we are holier than the Pope of Rome, but for more banal reasons. There was not and could not have been fascism in Russia because communism was here (as ideology, not a form of social order), but communist and Nazi / fascist (as well as bourgeois-democratic!) Ideologies are completely incompatible.
Alas, sadly ... Generally speaking, the analysis of these three ideologies and their interaction is a topic for very serious research. After all, this was one of the reasons for the Second World War ... and indeed it is one of the ideological stages of human development.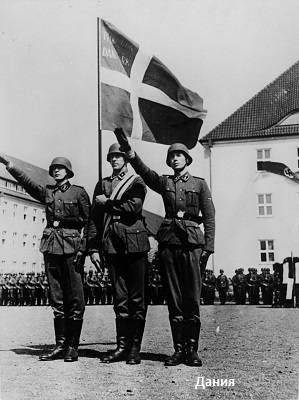 But to interfere with Nazism with communism is somehow quite strange. Illiterate completely. Putin can be very well and logically accused, for example, of "neo-Stalinism", "neo-czarism" or something similar. There is logic here, and there is at least some space for discussion. But Nazism? But Hitler and his ideas in Russia? Somehow it is very strange and wild, as they say: the article is different and the term is different ...
Talking on whether a communist ideology is good or bad is a never ending topic and
separate
and here we will not deal with it. But its uniqueness and unusualness, especially in the Russian interpretation, is a fact not subject to any doubts. By the way, the very fact of the accusations of "fascism" is an excellent evidence that the "historical trial of communism" did not take place. Therefore, we have to beat those that are - comparisons of Putin with Hitler. And by the way, why not with Stalin? If we are looking for analogies?
Or at the worst with Beria (who came to success)? A good accusation and a powerful one, they say, Putin succeeded in what Beria failed in 1953 ... But nobody is in a hurry to drop such accusations. In the end, Putin was originally a "KGB agent" and a "commie", which in principle no one denies. And the criticism must go with the foundation precisely on this obvious base. In principle, in the 90s this would have been possible even in Russia, but now it is no longer 90s.
It is necessary to criticize and it is necessary to "print", so to speak, the Putin regime against the "wall of shame", and what could be better for this than a comparison with the Third Reich? Yes, almost nothing. The whole trouble is in a completely different genesis of modern Russian power. Again, the question is not whether it is good or bad, but that it has nothing to do with the European fascist history. Other, everything else. Therefore, the transitions are made quite strange - they say, and what's the difference? Yes, no difference!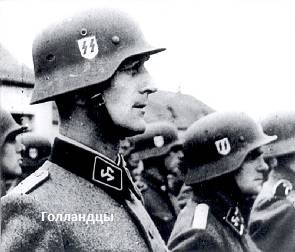 Sorry, this is not proof. Hitler today is as if not Putin, but just Mrs. Merkel. A united Europe under German leadership ... just what the Führer dreamed of! (With a clear hierarchy of nations and nationalities.) What we have today - in many respects the repetition of 30-s of the last century in Europe, everything is so, and that is why ideological debates about "terrible fascists" become so popular.
The whole misfortune of European propagandists (and they were singing along from the territory of the former USSR) in that, both territorially, ideologically, and stately, in Europe 30s, everything was very clearly spelled out: it united around Nazi Germany and worshiped the swastika. And it was very hostile to communist Russia (from Portugal to Finland!). Attempting backdating everything "pereobut" - a very strange occupation, owl on the globe refuses to fit
categorically
, even with a terrible creak.
An attempt to prove that fascism is just Russia, and Europe is a tse democracy ... well, this is the brightest version of the "parallel story". Fascism and its extreme stage German Nazism triumphed throughout the European "semi-continent" from Norway to Romania and from Finland to Spain, at Stalingrad "German Germans" made up less than half of the prisoners of war - it was a pan-European crusade against Russia under the banner of fascism ... and then some Russian-speaking (but, of course, not Russian) clowns tell us about Russian fascism, which is even worse than German. So Karl Martel can be recorded as a "jihad warrior".
Particularly "distinguished" in this regard is modern Ukraine with chanting "UPA heroes" and the "Galichina division" and simultaneous use of a swastika / mustache and such a wonderful slogan in Putin's caricatures: "We won Hitler, we will defeat Putler!". Guys, do you like to put on your underpants, or remove the cross? ... UPA heroes who defeated Hitler ...
Following the Nazi ideology while simultaneously (formally) denying this very ideology ... what could be funnier and at the same time more disgusting ... So yes - the Nazis, they are just there, "in Ukraine", it is there that armed groups of Nazi militants officially exist, there are regular flare processions ...
And as we all know, torchlight processions are just one of the most vivid symbols of Nazism / fascism. I recall the criticism of Hitler against the torchlight processions in Italy: no order! They will burn Rome! It is logical that it was the Germans with their discipline who held the torchlight processions just perfect, and of course, the modern Ukrainian Nazis, of course, need to learn from the "older comrades" and in no case burn Kiev. The Fuhrer would not have approved, as indeed, the gauleiter Koch. Ordnung muss sein.
In principle, fascism / Nazism is a birthmark of European civilization, its integral part. Her dead end and her emergency exit. Nazism and Europe - the topic is endless, but what does Russia have to do with it? Russia is not entirely Europe and Russia in the 20 century chose a fundamentally different ideology ... Which one can love or dislike, but confused with the "fascist-common" or the "Nazi-German" rather strange. With the same success, Iranian ayatollah can be publicly thrown into accusations of Zionism ... or Wahhabism ...
Any difference, speak? Well, if for you there is no difference between philatelists and homosexuals (bibliophiles and pedophiles), then yes, of course. The same thing, the same thing. How did the classic say? Galileo was from Galilee, there is such an area in the Kuban ...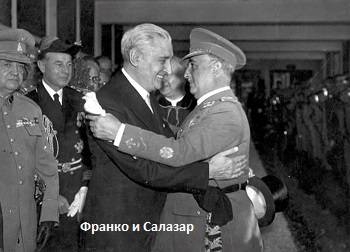 Gentlemen, before you talk about big politics, learn basic terminology, but it turns out quite funny. And yes, you were going to "expose communism"? So expose ... Flag in your hands. But it is precisely communism as such, and not some kind of "Russian fascism" by replacing the concepts that, they say, Stalin is the same Hitler, and Putin is Hitler today. Do not distort. And then after all these kunshtyuki many have a bad suspicion that "after all, in fact, the communist idea is a holy and eternal one".
Once again: there was a certain serious difference between fascism and national socialism, but there was a considerable difference between fascism (phalangism) Franco and Mussolini's fascism ... These were not national ideologies completely identical to a certain "standard" of fascism. And if someone put such an equal sign between them, then Franco and Mussolini were very offended. National features were everywhere. By the way, fascism in Europe 30-x is a very fertile topic for serious research (not propaganda, as in the USSR-e).
But in general, today, taking into account the real events of 30-x / 40-x, "fascism" and "Nazism" can be written alongside. There will not be a big mistake here, although the veterans of the "Iron Guard" from Romania are certainly offensive.
But with communism, this number will not pass. Communist ideology is like a separate one. I understand that I really want to put an equal sign and even identities, but alas. That is, the task of criticism of the communist ideology (and practice!) Cannot be reduced to the task of the (already solved) criticism of Nazi ideology and practice. The trouble is that by the 70-m / 80-th years in the USSR, all this had degenerated into purely religious statements that communism is very good (realization of the forces of light), and Nazism is very bad (realization of the forces of darkness).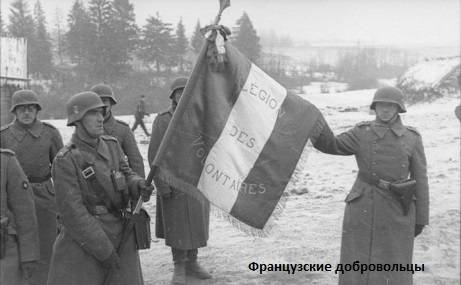 Such a purely religious simplification greatly hinders the understanding of the deep theoretical and practical differences between the Third Reich and the USSR. Today, we in Russia live outside the framework of a powerful ideological field, so it's hard for us to understand that the "Ost-front" is just the result, above all, the clashes of completely incompatible ideologies. The USSR 30-x was a super-ideologized society, but also Germany 30-x was also no less ideological ...
Today, we (and the author in particular) actively compare the "plus and minus" of friendship / enmity between Stalin and Hitler and sometimes do not take into account this very thing, not a comic ideological confrontation. Some kind of "union" between them was impossible categorically precisely because of the "discrepancy of ideologies." Outside and apart from all other causes.
The union of the "two totalitarian rulers" against the "Free World" was not even theoretically possible. Here they turned off ideology in 1991, and it all became incomprehensible. The trouble is still in what: in 90-ies the communist ideology was actively denied in Russia itself (allegedly interferes with the coming economic peremog). In many ways, therefore, today we are seeing "all this nonsense."
So a competent approach to Russian history is that nothing can be thrown out of it - neither Nicholas the Second nor the Communist International. Both that, and another (and the third!) Is a part of our history. The attempt to "abandon the communist past" leads to strange, unpredictable consequences - they are beginning to be accused of fascism. In fascism, Karl! And the heirs of the UPA-UNSO.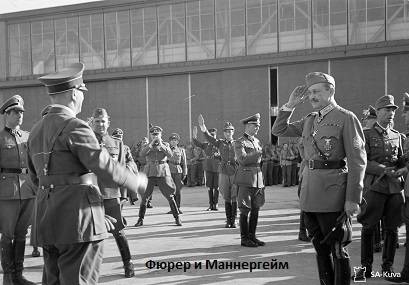 The rejection of the heritage of the Republic of Ingushetia and the House of the Romanovs had extremely negative consequences for the Union during the war against Poland / Finland, but the simplest answer to the question "why?" - before WWI, these territories were part of the Republic of Ingushetia. It's simple, gentlemen. The same applies to the "occupation" of the Baltic states - the answer is simple and elementary.
The same applies to the "renunciation" of the communist heritage - instead of merging with the rest of the "democratic world", they are beginning to actively hang the label of "fascism". Not communism, namely fascism. What, you know, somewhat strange.
It is difficult today to say how good a communist was Vladimir Putin (Gennady Zyuganov, as it turned out later, very bad), but the fact that he has nothing to do with the ideology of European fascism is quite obvious. That is, all the accusations in it can be astonished to shrug and nod in the direction of Brussels / Berlin / Munich (!). In principle, the Nazi processions are being held in Riga, Tallinn, Kiev today, and no one is surprised or outraged outside Russia.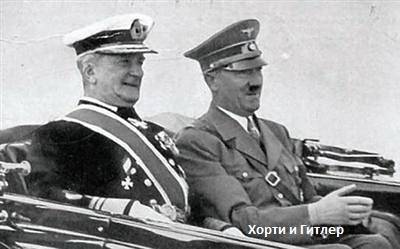 In Russia, the Nazi ideology is prohibited, as are the Nazi organizations. Everything is simple, understandable, logical. But the general trend today is "European integration", that is, rapprochement with Europe (under the leadership of Germany), and fascism / Nazism is very bad. Many Eastern Europeans see a way out of this amusing conflict in that it is "bold" to accuse Moscow of fascism. I remember the bombing in Tbilisi of a monument to those who fought with Hitler (quite by the way it is logical in the framework of "European integration").
And this applies to Ukrainians and Belarusians, and many others. So it is necessary to answer clearly, in the sense that the fascists, they certainly have a place to be and this is just your old / new European friends. That is, Eastern Europeans want to be fascists - no one can forbid it to them.
But
things should be called by their proper names.
And we are not, we are Russian, Orthodox (in the sense of Ortodox if not ours), "commi", anyone, but not followers of the Austrian painter ... our skull shape is incorrect (not elongated). And you cannot be a genuine Hitlerite and have a round skull shape ... any Central European will confirm it to you.